Germans spend hundreds of hours a year …
Press Release 25. May 2023
Cologne2 min reading time
Germans spend hundreds of hours a year in traffic jams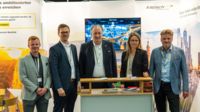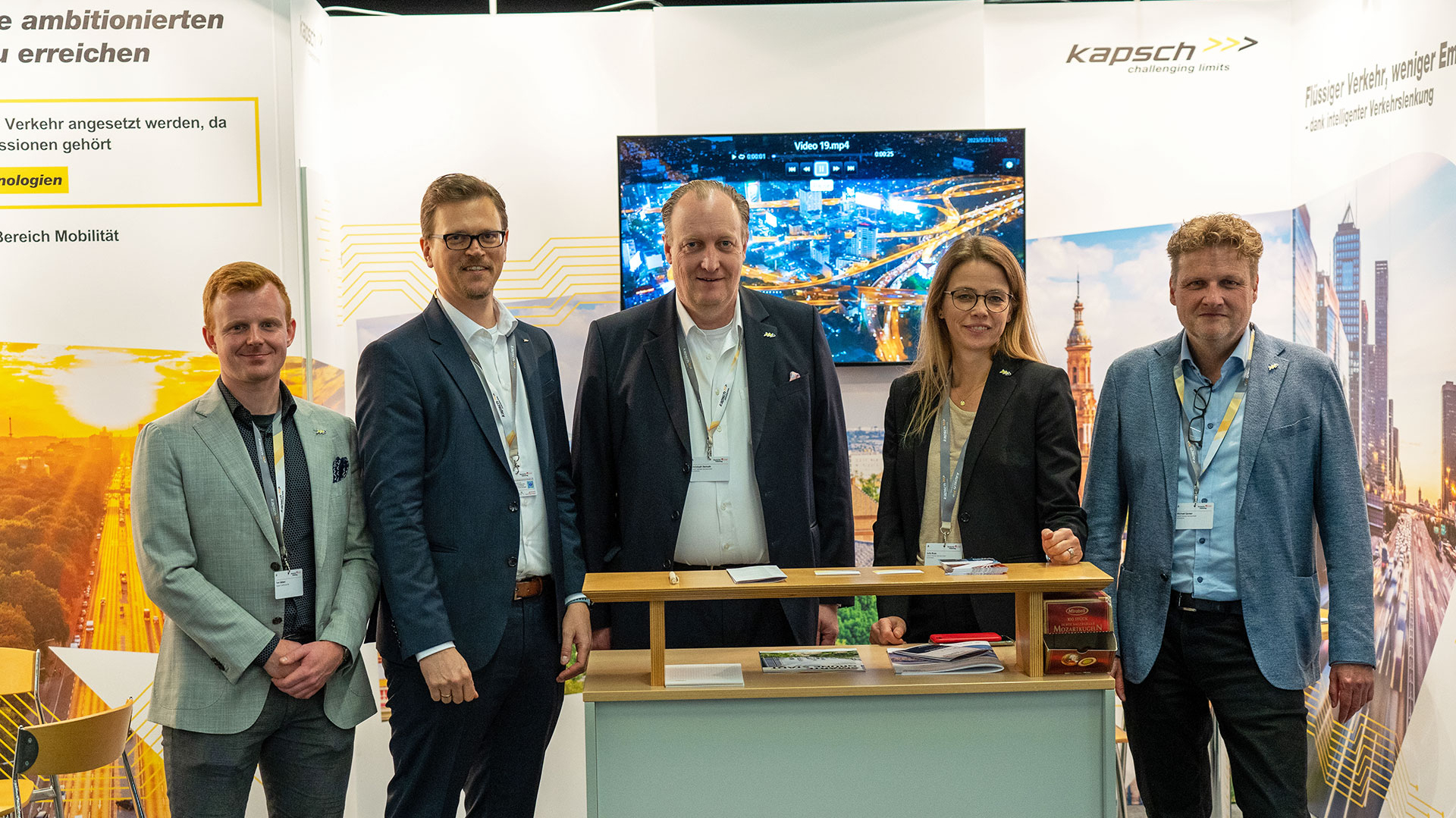 Congestion is a central topic at the congress of the Association of German Cities
Technology can provide a remedy
Cologne, May 25, 2023 – Anyone who drives in Cologne, Berlin or Hamburg knows the problem of urban areas worldwide: traffic jams. On average, motorists inside these cities are stuck in traffic for 186 hours a year, and many other German cities are in a similar situation.
"Every car in Cologne is stuck in traffic for 164 hours a year. That's almost a week of wasted time," explains Carolin Treichl, EVP EMENA at Kapsch TrafficCom. "For the city, this has a significant economic impact, as this time cannot be used productively. If you then add the environmental impact of increased fuel consumption and emissions, it's obvious that there is an urgent need for action."
What can cities do to manage traffic?
There are proven effective technologies to reduce traffic congestion in cities: Applications such as intelligent traffic management systems or even dynamic mobility pricing can ensure that traffic policy goals are achieved. These include, for example, traffic calming in the vicinity of schools and hospitals or more fluid traffic at peak times to avoid congestion.
Traffic optimization requires better control of traffic volumes on the one hand, but also a change in behavior on the other. With the right incentives and modern, dynamic traffic guidance systems, multimodal traffic can be pushed, leading to an increase in the efficiency of the entire road infrastructure while still meeting mobility needs.
Kapsch TrafficCom at the Congress of the Association of German Cities
Kapsch TrafficCom is presenting technologies for dynamic mobility pricing, networked infrastructure and also intelligent traffic management systems at the congress of the Association of German Cities. This gives cities leverage to design traffic in a sustainable and efficient way and to create a mobility offer from which all citizens can benefit.
Kapsch TrafficCom is a globally renowned provider of transportation solutions for sustainable mobility with successful projects in more than 50 countries. Innovative solutions in the application fields of tolling, tolling services, traffic management and demand management contribute to a healthy world without congestion.
With one-stop-shop-solutions, the company covers the entire value chain of customers, from components to design and implementation to the operation of systems.
Kapsch TrafficCom, headquartered in Vienna, has subsidiaries and branches in more than 25 countries and is listed in the Prime Market segment of the Vienna Stock Exchange (ticker symbol: KTCG). In its 2021/22 financial year, 4,220 employees generated revenues of about EUR 520 million.