Kapsch TrafficCom's pioneering European…
Press Release 12. April 2021
2 min reading time
Kapsch TrafficCom's pioneering European technology will connect intelligent traffic lights with driverless buses in Malaga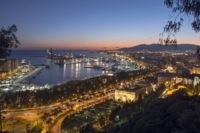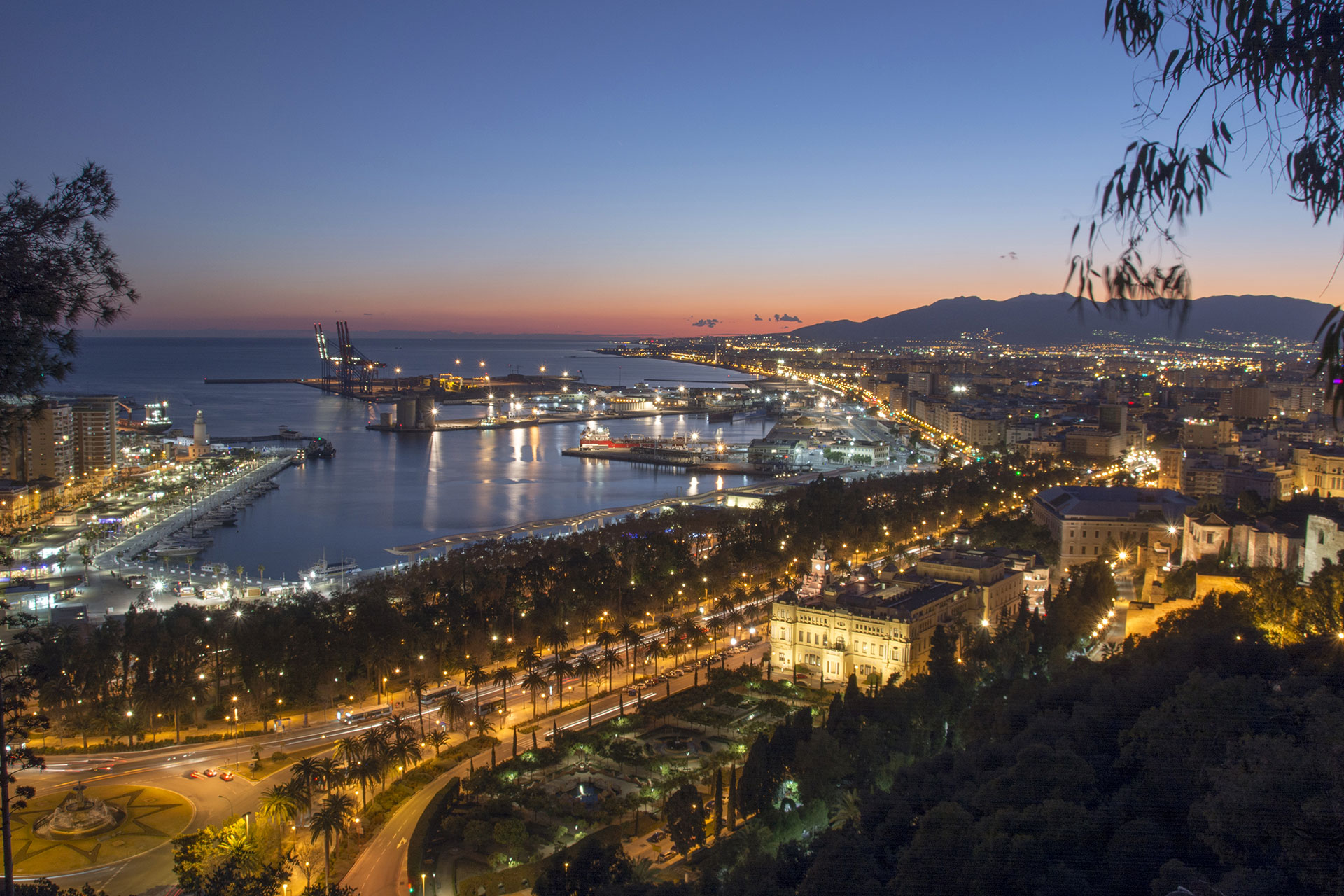 The company installs traffic controllers that inform an autonomous public transport vehicle of green and red traffic signals
The AUTOMOST project aims to advance the automation of public transport
Madrid, April 12, 2021 – Kapsch TrafficCom (Kapsch) has implemented a connected vehicle (V2X) project in Malaga, Spain for AUTOMOST. This EU-funded R&D project, developed by the bus fleet manager AVANZA together with the City of Malaga and the Port of Malaga, aims to advance the automation of public transport. Kapsch, as an international provider of connected vehicle technology and services, has installed intelligent traffic light controllers that directly transmit SPaT (Signal Phase and Timing) information from the traffic lights to the autonomous bus for each lane accessing the controlled junction.
The Malaga City Council, which is committed to Malaga's development as a technological and innovative "smart city", has chosen the port as the test area to develop this autonomous vehicle project and to analyse the benefits of automating public transport in a more controllable way, as it hosts a less complex bus line.
Kapsch was selected by the Malaga City Council in 2020 to supply 11 EcoTrafiX™ traffic light controllers with their corresponding roadside units (RSU), which are now connected to the AUTOMOST technology platform to provide real-time information between the buses and infrastructure at select Malaga intersections with traffic lights. They replace the original controllers that did not support SPaT features.
The SpaT information provided by Kapsch technology will include current traffic light status and time remaining until the next light change. This will allow the buses and other equipped vehicles to know the exact red, green or yellow light times in advance in order to match their speeds accordingly and manage their autonomous driving. This is an innovative program and the first of its kind in Spain; the technology can simultaneously broadcast a G5 and 5G protocol frequency while sending SpaT information about the traffic lights to all nearby vehicles.
"We are delighted to contribute to the implementation of this innovative project, which reaffirms our commitment to smart urban mobility," says Javier Aguirrre, CEO and President of Kapsch for Spain and Portugal. "Connected vehicle and autonomous driving technologies open up great opportunities. Malaga, a Spanish benchmark for Smart Cities, has been using Kapsch solutions for years to manage the city's traffic in an integrated way. Now, with this initiative, it has once again become a pioneer in applying technology to improve the lives of its citizens."
The EcoTrafiX™ Controller enables efficient, safe, and sustainable mobility by setting priorities for public transport, emergency vehicles, bicycles, or pedestrians depending on the unique needs of each project. EcoTrafiX™ can operate with different protocols (UNE, NTCIP, UTMC) and adapts to any type of operation whether in isolated mode, under centralised control, or with adaptive traffic control systems. The Kapsch RIS-9160 RSU provides fast data exchange between the vehicle and infrastructure.
Kapsch TrafficCom is a globally renowned provider of transportation solutions for sustainable mobility. Innovative solutions in the application fields of tolling, tolling services, traffic management and demand management contribute to a healthy world without congestion.
Kapsch has brought projects to fruition in more than 50 countries around the globe. With one-stop solutions, the company covers the entire value chain of customers, from components to design and implementation to the operation of systems.
As part of the Kapsch Group and headquartered in Vienna, Kapsch TrafficCom has subsidiaries and branches in more than 30 countries. It has been listed in the Prime Market segment of the Vienna Stock Exchange since 2007 (ticker symbol: KTCG). In its 2019/20 financial year, around 5,100 employees generated revenues of EUR 731.2 million.