Kapsch TrafficCom Survey: 59 percent of…
Press Release 5. November 2020
3 min reading time
Kapsch TrafficCom Survey: 59 percent of Australians would leave their cars at home.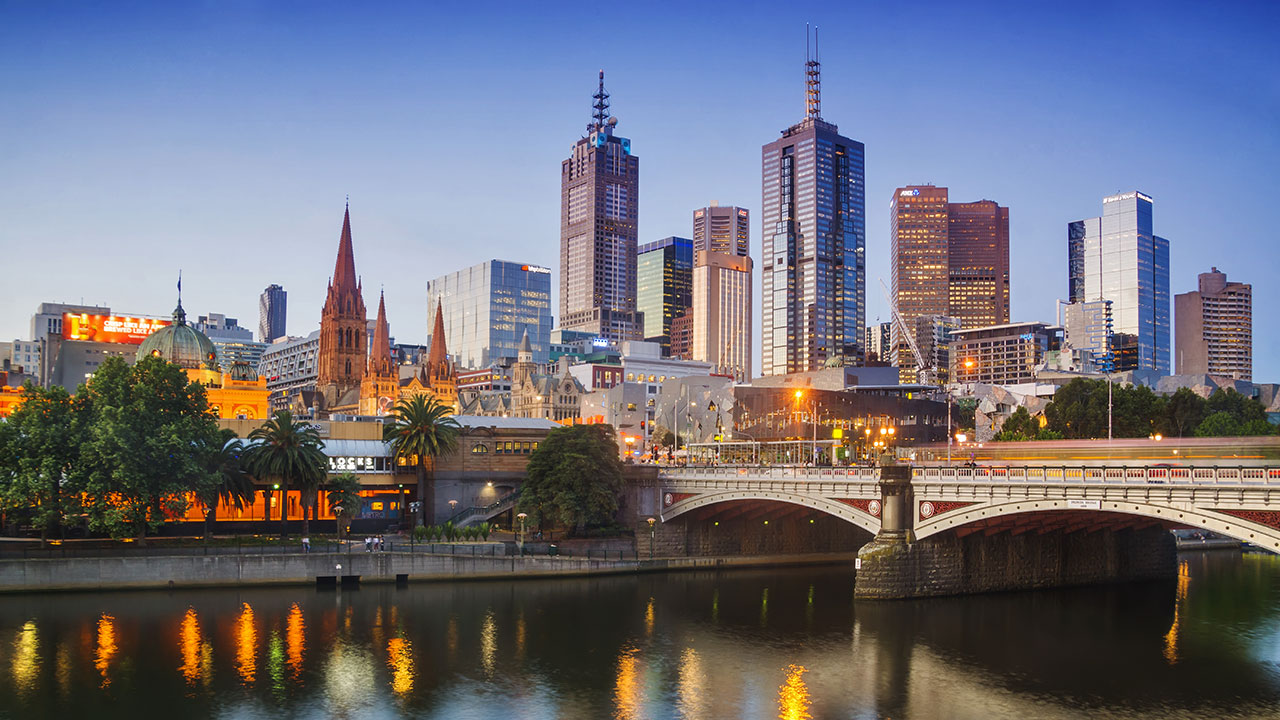 Corona alters transport patterns – experts advise grasping the opportunity
Melbourne. November 5, 2020 – 59 percent of Australians are willing to limit car journeys to certain times in order to improve urban air quality. A majority of 63 percent are in favour of reducing traffic-related emissions by means of environment-friendly transport solutions. This was confirmed by the population-representative Kapsch TrafficCom Index 2020 survey in March of this year. Although a broad theoretical consensus already existed among the population, practice during the Corona crisis is proving to be at odds with expectations: Passenger numbers on local public transport have fallen dramatically and switching to electric cars remains the exception. On the other hand, we are seeing a sharp increase in switching to bicycles and e-bikes. Mobility experts advise exploiting this window of opportunity to achieve the climate goals of the Paris Agreement by means of specific action.
"Cities across Australia have reacted swiftly during the Corona crisis by creating more space for cyclists and pedestrians to enable social distancing," says David Bolt, VP Sales & Solution Consulting Kapsch TrafficCom. "In Melbourne, for example, the city has fast-tracked some 40 kilometres of bike lanes within the CBD. This has been a real success story, but it is only a question of time before the numbers of cars on the road increase again. And on the grounds of the current COVID-19 situation, many people will continue to avoid public transport whenever they can." Those responsible should therefore grasp the opportunity existing now to get things back on the right track. Digitally integrated systems have proven in practice to be very effective here. Mobility can be managed effectively throughout the year despite rising car traffic volumes and without letting CO2 emissions return to pre-crisis levels
Developing Smart Cities requires Smart Partnerships.
Kapsch is working together with Melbourne University and the Department of Transport (Victoria) on a number of projects within the Australian Integrated Multimodal EcoSystem (AIMES) environment – a world-first living laboratory based on the streets of Melbourne. "This testbed was established to test highly integrated transport technology with the goal to deliver safer, cleaner, and more sustainable urban transport outcomes," explains David Bolt. "We focus on how everyday citizens can move around smarter and safer in a multi-modal environment by identifying common problems and how to alleviate these using the latest urban mobility technology."
Real-time traffic data key to further improvements.
Two applications within this mobility hub are the modular and highly scalable Kapsch solutions 'Smart Intersections' and 'Intelligent Corridors'. They focus on a view to change the habits of how people move in a network and to provide operators increased situational awareness, so they can better prepare their network in real-time and make better decisions in the future. As David Bolt explains, "real-time traffic data is key to a smart and sustainable traffic management. Our integrated EcoTrafiX™ software platform is the centre of the corridor management, assisting various agencies to manage and coordinate congestion and events in a coordinated fashion, taking into account the various agencies rules and ownership. By doing so, traffic flows and urban mobility covering all modes of transport are continuously optimized. People and the environment both benefit as a result."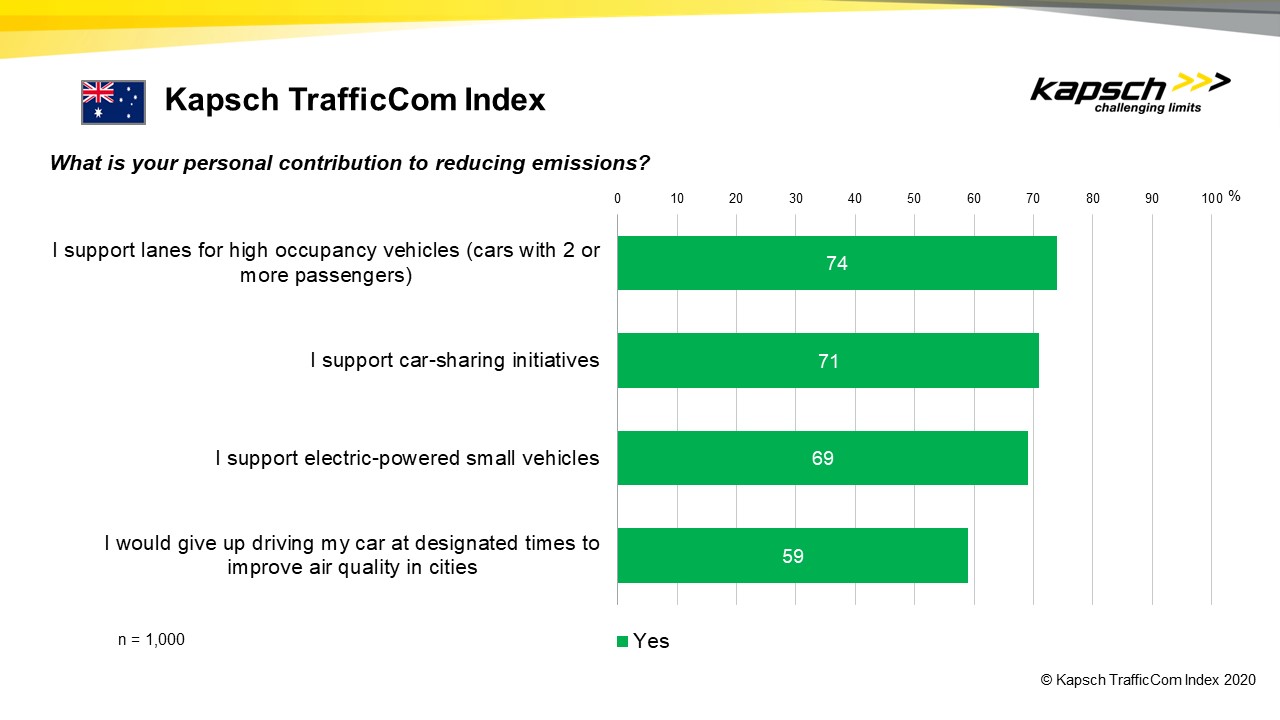 Australians are willing to make a personal contribution.
About the survey "Kapsch TrafficCom Index".
The Kapsch TrafficCom index was conducted with the support of a professional market research institute. A total of 9,000 representative respondents in nine countries were asked their views on their current traffic situation, road congestion, and strategies to improve traffic management: USA (n=1,000), Argentina (n=1,000), Chile (n=1,000), UK (n=1,000), Germany (n=1,000), Austria (n=1,000), France (n=1,000), Spain (n=1,000), Australia (n=1,000).
Kapsch TrafficCom is a globally renowned provider of transportation solutions for sustainable mobility. Innovative solutions in the application fields of tolling, tolling services, traffic management and demand management contribute to a healthy world without congestion.
Kapsch has brought projects to fruition in more than 50 countries around the globe. With one-stop solutions, the company covers the entire value chain of customers, from components to design and implementation to the operation of systems.
As part of the Kapsch Group and headquartered in Vienna, Kapsch TrafficCom has subsidiaries and branches in more than 30 countries. It has been listed in the Prime Market segment of the Vienna Stock Exchange since 2007 (ticker symbol: KTCG). In its 2019/20 financial year, around 5,100 employees generated revenues of EUR 731.2 million.