Kapsch TrafficCom Survey: 63 percent of…
Press Release 29. October 2020
3 min reading time
Kapsch TrafficCom Survey: 63 percent of Britons would leave their cars at home.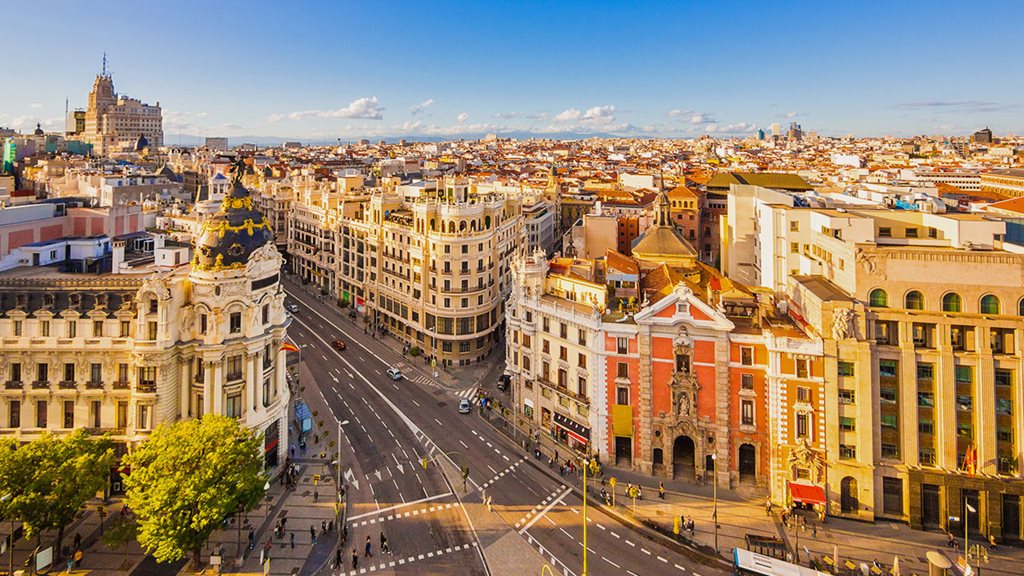 Corona alters transport patterns – experts advise grasping the opportunity
London. October 29, 2020 – 63 percent of UK citizens are willing to limit car journeys to certain times in order to improve urban air quality. A vast majority of 81 percent are in favour of reducing traffic-related emissions by means of environment-friendly transport solutions. This was confirmed by the population-representative Kapsch TrafficCom Index 2020 survey in March of this year. Although a broad theoretical consensus already existed among the population, practice during the Corona crisis is proving to be at odds with expectations: Passenger numbers on local public transport have fallen dramatically and switching to electric cars remains the exception. On the other hand, we are seeing a sharp increase in switching to bicycles and e-bikes. Mobility experts advise exploiting this window of opportunity to achieve the climate goals of the Paris Agreement by means of specific action.
"Councils in at least 40 cities across the country have reacted swiftly during the pandemic and created more space for cyclists and pedestrians," says Steve Parsons, Head of UK Sales Kapsch TrafficCom. "Cycle lanes have been widened and even new cycle routes have been set up in order to maintain social distancing. This has been a real success story, but it is only a question of time before the numbers of cars on the road increase again. And many people will continue to avoid public transport whenever they can because of the current COVID-19 situation." Those responsible should therefore grasp the opportunity existing now to get things back on the right track. Digitally integrated systems have proven in practice to be very effective here. Mobility can be managed effectively throughout the year despite rising car traffic volumes and without letting CO2 emissions return to pre-crisis levels.
Smart city Madrid shows how this can work.
Madrid has already demonstrated how this is possible. In order to fundamentally reduce traffic jams and airborne pollutants, the Spanish capital has implemented an intelligent mobility system developed by Kapsch. "A system of adaptive traffic light management which automatically adjusts to reflect the current traffic situation is an important component of this solution," explains Parsons. This alone has enabled jams to be reduced by approximately 20 percent and emissions by around ten percent. "With the use of anonymized vehicle data which are integrated into the traffic management network, we can have an even more free-flowing and therefore economically efficient traffic management." To this end, Kapsch has added over 200 permanent traffic measurement units to the existing network capturing traffic data on Madrid's road.
Real-time traffic data are the key to further analyses and improvements.
The Madrid authorities obtain an accurate overview of the current traffic situation based on comprehensive mobility data captured about pedestrians, cyclists, motorbike riders and car drivers. "These measurements are supplemented with data from other sources, such as local public transport providers and the police, before being integrated into and analysed by our EcoTrafiX™ software platform," Parsons adds. "Not only can municipal authorities respond immediately to accidents and traffic jams; These data also allow the city to manage traffic flows and to continuously optimize urban mobility, including all modes of transport. This is beneficial to both people and the environment."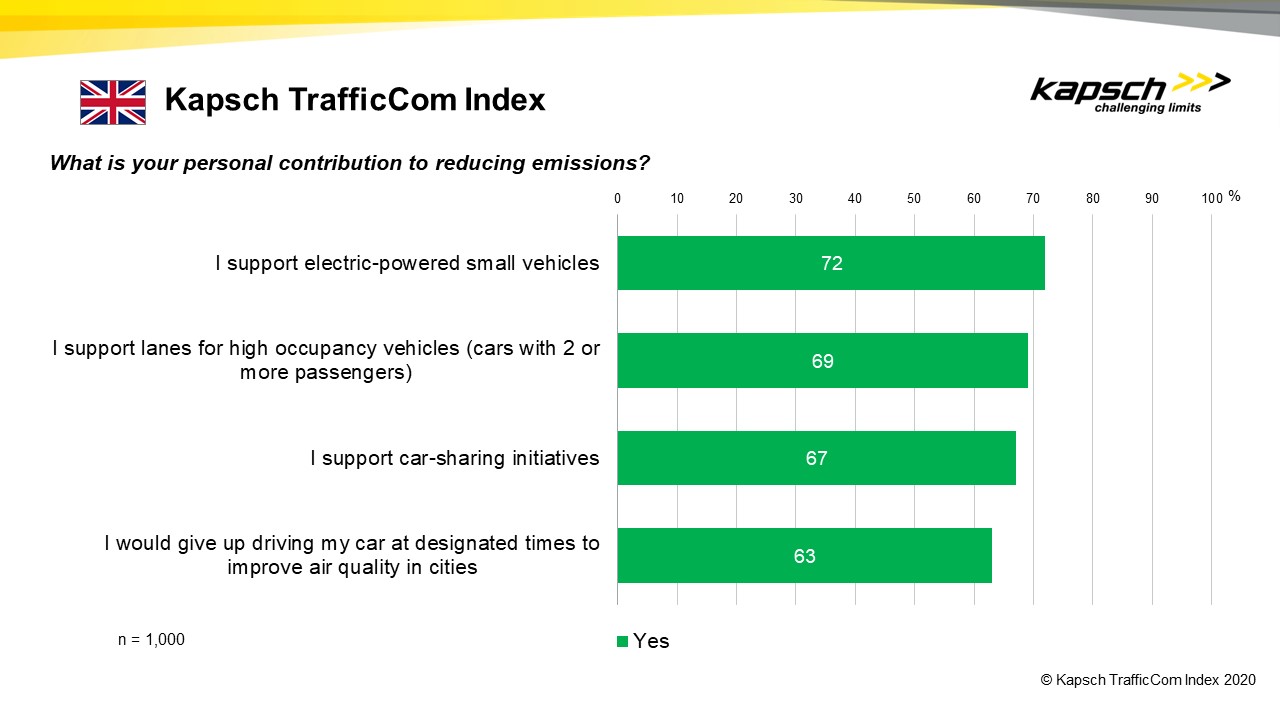 Britons are willing to make a personal contribution.
About the survey "Kapsch TrafficCom Index".
The Kapsch TrafficCom index was conducted with the support of a professional market research institute. A total of 9,000 representative respondents in nine countries were asked their views on their current traffic situation, road congestion, and strategies to improve traffic management: USA (n=1,000), Argentina (n=1,000), Chile (n=1,000), UK (n=1,000), Germany (n=1,000), Austria (n=1,000), France (n=1,000), Spain (n=1,000), Australia (n=1,000).
Kapsch TrafficCom is a globally renowned provider of transportation solutions for sustainable mobility. Innovative solutions in the application fields of tolling, tolling services, traffic management and demand management contribute to a healthy world without congestion.
Kapsch has brought projects to fruition in more than 50 countries around the globe. With one-stop solutions, the company covers the entire value chain of customers, from components to design and implementation to the operation of systems.
As part of the Kapsch Group and headquartered in Vienna, Kapsch TrafficCom has subsidiaries and branches in more than 30 countries. It has been listed in the Prime Market segment of the Vienna Stock Exchange since 2007 (ticker symbol: KTCG). In its 2019/20 financial year, around 5,100 employees generated revenues of EUR 731.2 million.