Kapsch TrafficCom takes over …
Press Release 7. October 2020
5 min reading time
Kapsch TrafficCom takes over tolltickets and regionally expands tolling services in Europe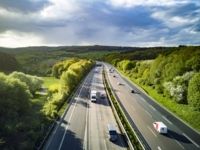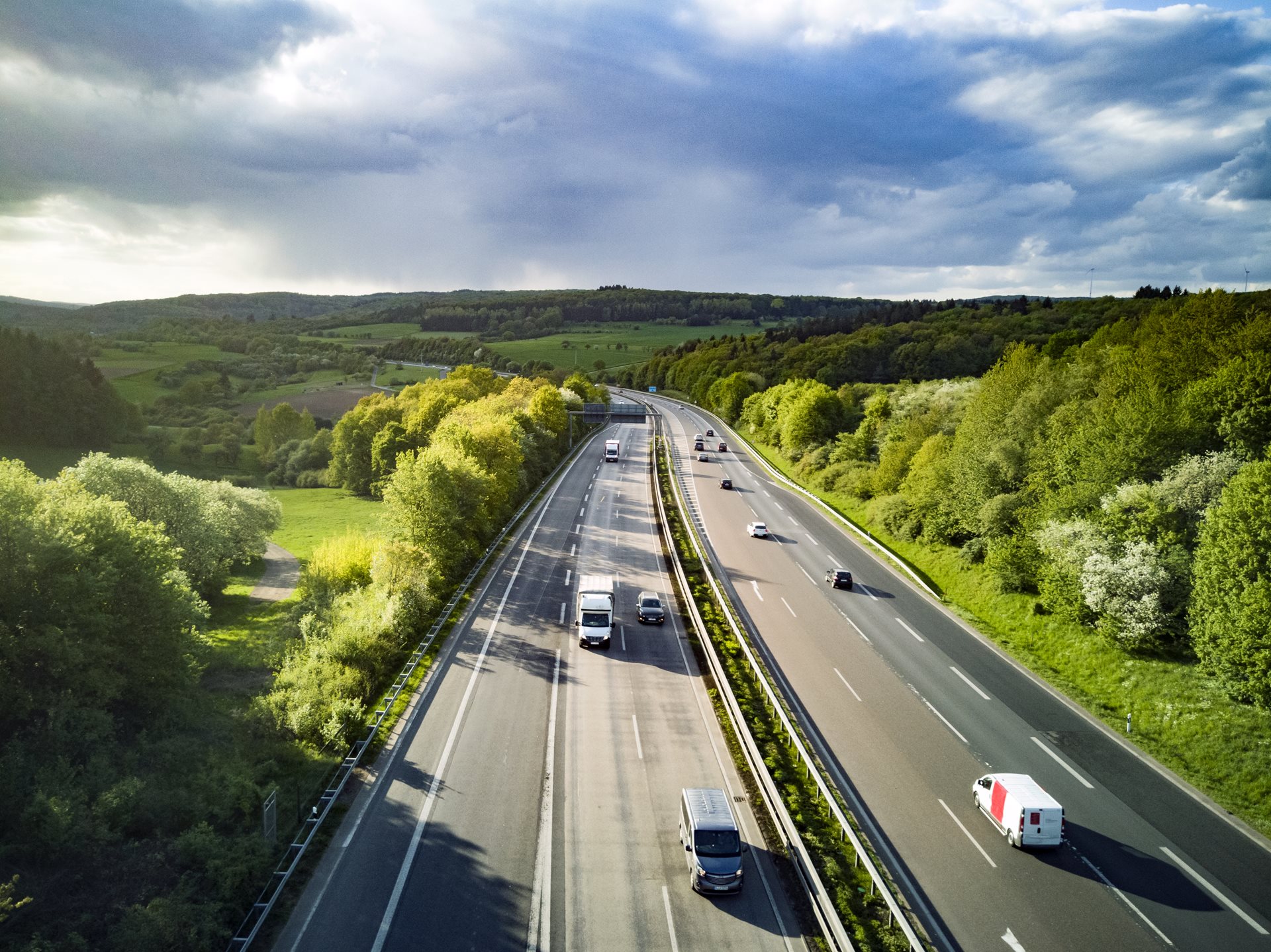 Tolling services for trucks now available nationwide in six countries
Compliance check for EETS-enabled on-board unit completed in Germany
Vienna. October 7th, 2020 – Kapsch TrafficCom acquired the remaining 35% interests in the German toll services provider tolltickets GmbH. Since July 2016, Kapsch has been holding a 65% stake in tolltickets.
"With the combination of the unique experience of Kapsch TrafficCom as a pioneer and technology leader in electronic toll collection and the know-how of tolltickets in delivering tolling services, we have been paving the way for an interoperable tolling services offering across Europe for more than four years," says Georg Kapsch, Chief Executive Officer of Kapsch TrafficCom. "Because of the high strategic importance of tolling services, we have decided to take over tolltickets completely. Our long-term goal is to establish ourselves among the leading EETS providers. Tolltickets will step-by-step expand its current portfolio to provide white-labeled tolling services for partner companies such as fleet card providers, vehicle manufacturers, or rental car companies."
Important compliance check in Germany completed
In an important step forward on the way to expanding the services in Europe, tolltickets has successfully completed the so-called Compliance Checking Communication (CCC) in accordance with the specifications of the German Federal Office for Freight Transport (BAG). This confirms the prescribed functionality of the Kapsch on-board unit and clears the way for the following test phases. Passing these tests will ultimately allow Kapsch TrafficCom to offer toll services in Germany.
Interoperable tolling solution for trucks now available nationwide in six European countries
Kapsch TrafficCom and tolltickets are continuously expanding their services across the continent. A Western connection covering the entire highway networks in France, Spain and Portugal as well as some tunnels and bridges is now effective. In Central & Eastern Europe, tolltickets is the pioneer in providing tolling services for heavy-goods vehicles in Austria, Hungary and Bulgaria. The addition of Germany to this list would represent an important milestone on the way to providing full coverage of the corridors in Europe and delivering a unique customer experience. Other countries which are in preparation and available soon are Belgium, Norway, Denmark and Sweden.
The European Electronic Toll Service (EETS)
The European Electronic Toll Service (EETS) supplements the national electronic tolling systems of the member states and simplifies cross-border mobility for road users: Vehicles operating internationally no longer have to be equipped with a separate on-board unit (OBU) for each country, and only one contract with an EETS provider is needed.
Kapsch TrafficCom is a globally renowned provider of transportation solutions for sustainable mobility. Innovative solutions in the application fields of tolling, tolling services, traffic management and demand management contribute to a healthy world without congestion.
Kapsch has brought projects to fruition in more than 50 countries around the globe. With one-stop solutions, the company covers the entire value chain of customers, from components to design and implementation to the operation of systems.
As part of the Kapsch Group and headquartered in Vienna, Kapsch TrafficCom has subsidiaries and branches in more than 30 countries. It has been listed in the Prime Market segment of the Vienna Stock Exchange since 2007 (ticker symbol: KTCG). In its 2019/20 financial year, around 5,100 employees generated revenues of EUR 731.2 million.
Mautdienste für Lkw sind jetzt landesweit in sechs Ländern verfügbar
Konformitätsprüfung für EETS-fähige On-Board Unit in Deutschland abgeschlossen
Wien. 7. Oktober 2020 – Kapsch TrafficCom hat die verbliebenen 35 % der Anteile an der tolltickets GmbH, dem deutschen Anbieter von Mautdiensten übernommen. Bereits seit Juli 2016 hielt Kapsch einen 65-%-Anteil an tolltickets.
"Mit der Kombination aus der einzigartigen Erfahrung von Kapsch TrafficCom als Pionier und Technologieführer in der elektronischen Mauterhebung und dem Knowhow von tolltickets in der Erbringung von Mautdiensten haben wir seit mehr als vier Jahren den Weg für ein kompatibles Mautangebot in ganz Europa geebnet", sagt Georg Kapsch, Chief Executive Officer der Kapsch TrafficCom. "Aufgrund der großen strategischen Bedeutung von Mautdiensten haben wir uns entschlossen, tolltickets vollständig zu übernehmen. Es ist unser langfristiges Ziel, uns unter den führenden EETS-Anbietern zu etablieren. Tolltickets wird sein derzeitiges Portfolio Schritt für Schritt erweitern und Mautdienste unter eigener Marke für Partnerunternehmen wie z. B. Anbieter von Flottenkarten, Kfz-Hersteller oder Mietwagenfirmen anbieten."
Wichtige Konformitätsprüfung in Deutschland abgeschlossen
Als wichtigen Schritt auf dem Weg des Ausbaus der Dienste in Europa hat tolltickets die so genannte "Compliance Checking Communication" (CCC) nach den Vorgaben des Bundesamtes für Güterverkehr (BAG) erfolgreich abgeschlossen. Diese bestätigt die vorgeschriebene Funktionalität der On-Board Unit von Kapsch und macht den Weg frei für die nachfolgenden Testphasen. Nach erfolgreichem Abschluss dieser Tests wird es Kapsch TrafficCom letztlich erlaubt sein, Mautdienste in Deutschland anzubieten.
Interoperable Mautlösung für Lkw jetzt landesweit in sechs Ländern verfügbar
Kapsch TrafficCom und tolltickets erweitern kontinuierlich ihre Dienstleistungen auf dem gesamten Kontinent. Eine Westverbindung, die sämtliche Autobahnnetze in Frankreich, Spanien und Portugal sowie einige Tunnel und Brücken abdeckt, ist nunmehr in Betrieb. In Mittel- und Osteuropa leistet tolltickets Pionierarbeit in der Bereitstellung von Mautdiensten für den Schwerlastverkehr in Österreich, Ungarn und Bulgarien. Die Ergänzung dieser Liste um Deutschland würde einen wichtigen Meilenstein auf dem Weg zur Bereitstellung einer vollständigen Abdeckung der Verbindungen in Europa und zur Erbringung einer einzigartigen Kundenerfahrung darstellen. Weitere in Vorbereitung befindliche und in Kürze verfügbare Länder sind Belgien, Norwegen, Dänemark und Schweden.
Der europäische elektronische Mautdienst (engl.: EETS)
Der europäische elektronische Mautdienst (engl.: EETS für European Electronic Toll Service) ergänzt die nationalen elektronischen Mautsysteme der Mitgliedsstaaten und vereinfacht die grenzüberschreitende Mobilität für Verkehrsteilnehmer: Fahrzeuge, die auf internationalen Strecken unterwegs sind, müssen nicht länger mit einer separaten On-Board Unit (OBU) für jedes Land ausgerüstet sein und brauchen lediglich einen einzigen Vertrag mit einem EETS-Anbieter.
Kapsch TrafficCom ist ein weltweit anerkannter Anbieter von Verkehrslösungen für eine nachhaltige Mobilität. Innovative Lösungen in den Anwendungsbereichen Maut, Mautdienstleistungen, Verkehrsmanagement und Nachfragemanagement tragen zu einer gesünderen Welt ohne Staus bei.
Kapsch hat in mehr als 50 Ländern rund um den Globus erfolgreich Projekte umgesetzt. Mit One-Stop-Lösungen deckt das Unternehmen die gesamte Wertschöpfungskette der Kunden ab, von Komponenten über Design bis zu der Implementierung und dem Betrieb von Systemen.
Als Teil der Kapsch Group, mit Hauptsitz in Wien, verfügt Kapsch TrafficCom über Tochtergesellschaften und Niederlassungen in mehr als 30 Ländern und ist seit 2007 im Segment Prime Market der Wiener Börse (Symbol: KTCG) notiert. Im Geschäftsjahr 2019/20 erwirtschafteten rund 5.100 Mitarbeiterinnen und Mitarbeiter einen Umsatz von 731,2 Mio. EUR.