Blog | Kapsch TrafficCom 24. October 2022
5 min reading time
How authorities can accelerate public acceptance and adoption for Road User Charging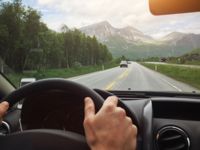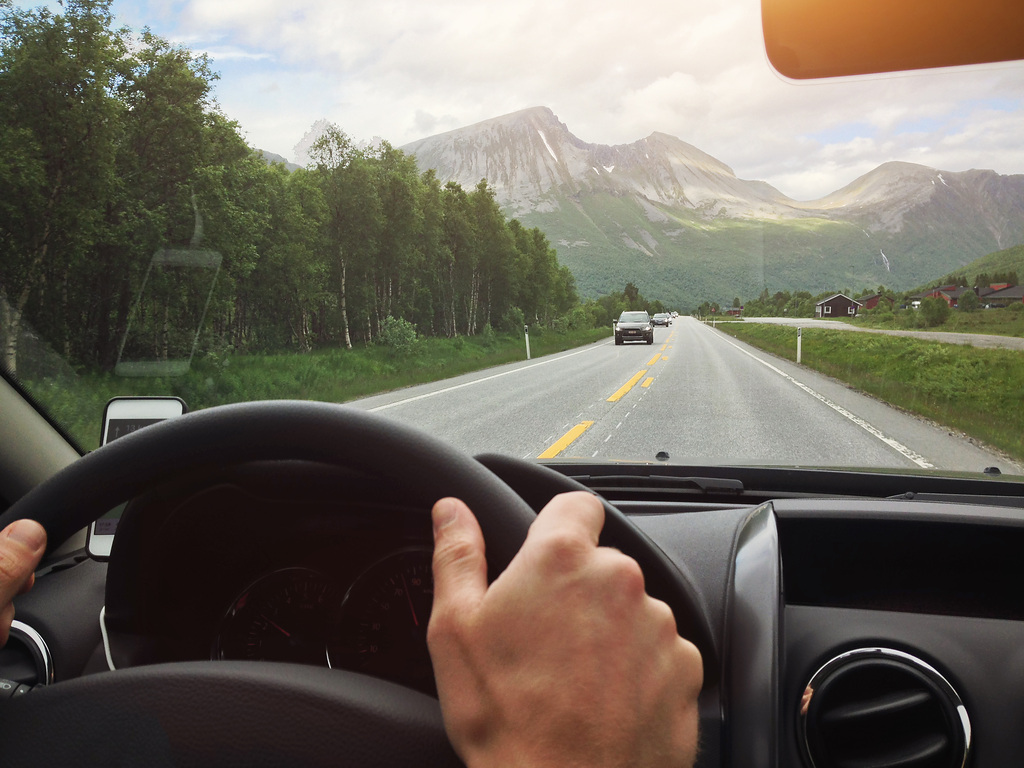 As the number of EVs on the world's roads continues to increase exponentially, governments around the world are looking for ways to replace falling revenues from fuel taxes. Road user charging – which considers the type of vehicle and distance driven – seems a good alternative, but public acceptance of such schemes depends on how they are delivered and how much tangible value they can deliver to road users, says Justin Hamilton, Director Location Based Charging at Kapsch TrafficCom.
The EV revolution is upon us. In Norway, at least, it's happening extremely quickly, with EVs accounting for 90% of all new car sales so far in 2022. In other countries, the EV revolution is taking longer, but it's happening, nonetheless. The UK, for example, has set a date of 2030 for banning the sale of fossil-fuel-powered vehicles, and many more countries are following suit.
A necessary change: but a big shake-up for government funding
EV adoption promises increased transportation sustainability (depending on the efficiency of vehicles and the energy sources used to charge them). However, EVs also pose significant challenges for governments – especially in terms of funding infrastructure projects and maintaining existing road networks. This is because EVs will dramatically reduce revenues from fuel taxes in just a few short years, while causing the same wear and tear on roadways that all cars do.
One way that governments can address this growing hole in their budgets is to implement a new funding method known as road user charging (RUC). This considers the distance travelled by motorists in their vehicles, as well as the type and emissions status of vehicles, and applies charges accordingly.
When it comes to implementing RUC, there are, of course, some technical challenges to overcome, particularly concerning the privacy and integrity of user data. However, many European countries have already implemented distance-based charging for heavy goods vehicles (HGVs), which can provide many of the technical building blocks needed for a broader, light-vehicle solution.
In fact, rather than technology being the main barrier to adoption, public acceptance (or lack of it) currently represents a far bigger hurdle. While multiple RUC schemes have been piloted in the USA and elsewhere, not a single large-scale deployment has yet been delivered – in part because the public are not yet on board.
5 ways to drive acceptance for RUC
To address both the public acceptance and technology challenges of RUC, authorities need to demonstrate the real and enduring value of such schemes to road users, while also reassuring them that change will be delivered fairly and in a way that is simple and convenient. This can be achieved in a number of key ways.
Integrating with existing mobility and value-added services to improve convenience and cost-effectiveness for road users
To maximise public buy-in for RUC, there needs to be a close association and integration with existing services where drivers already derive real value. Examples could include mobility, payment and navigation tools or apps hosted on a user's smartphone and/or the in-vehicle infotainment system. Such integrations would also allow for more diverse and competitive business models based on subscription-based fees, rather than individual service fees.
Making user-based charging effortless and inclusive for drivers
Accelerating adoption of RUC requires the change to be as seamless and easy as possible for drivers. This means that technology solutions must make use of existing infrastructure and data sources wherever possible, such as the users' smartphone, telematics and/or diagnostic devices and the vehicle itself.
Building road users' trust based on fair, accurate, transparent charging
Public acceptance for RUC requires authorities to guarantee fair charging at all times. This means that technology solutions must be able to identify and categorise vehicles, and to apply the correct charges, all with an extremely high degree of accuracy. Additionally, authorities looking to build public trust need to communicate with motorists clearly and transparently, especially in terms of how charges work, how much they will have to pay, and how and when payment should be made.
Protecting drivers' data from end to end
Gaining trust and acceptance also requires that all data collected from vehicles, drivers' mobile phones and other devices is protected and anonymised from end to end.
Supporting 'citizen centric' mobility
Across all ages and demographics, technology expectations are constantly shifting. This means that RUC solutions need to integrate seamlessly with other emerging mobility solutions that improve value and convenience across all modes of travel. By integrating seamlessly with traffic management systems, urban congestion charging systems, public transport systems, and Mobility-as-a-Service (MaaS) services, RUC solutions can help citizens choose the best forms of transport for their journeys based on accurate information about travel times, costs, and more. As well as providing better mobility for citizens, integrated RUC and mobility management systems also help authorities to reduce congestion, improve air-quality and manage future demand on their transport networks.
Kapsch: Making RUC work for authorities and drivers
Solutions from Kapsch TrafficCom help authorities to create new value for drivers, helping to promote the acceptance and adoption of RUC. By leveraging our wealth of experience in tolling, both as a product and service provider, we are enabling the development of a new generation of solutions that significantly improve road user experiences. Additionally, our RUC solutions can be fully integrated with our broad portfolio of traffic and demand management services, which allow authorities to speed up traffic flow, reduce emissions from stop-start traffic, and create fairer charging schemes based on dynamic pricing.
Discover more about our tolling solutions. Download the folder "Driving tolling transformation"
Kapsch TrafficCom has a history of innovation in transport and road charging. We were responsible for the first ever Multi-Lane Free Flow (MLFF) tolling deployment in Australia in the 1990s and have since delivered more than 20+ national tolling projects around the world. Today, Kapsch remains at the forefront of the market, as evidenced by our recent HGV distance-based charging project in Bulgaria, which uses location data from a variety of sources, processed within our advanced Geo Location Platform, to calculate and apply vehicle charges accurately and reliably.
For more information about our premium, end-to-end RUC solutions; unique industry experience; and global deployment capabilities; or to book a meeting, please visit Mobility solutions | Kapsch TrafficCom - Kapsch TrafficCom, or contact us today on +43 50 811 0 or at ktc.experts@kapsch.net.