State of the art safety in Sydney's new…
Press Release 13. November 2020
2 min reading time
State of the art safety in Sydney's new NorthConnex tunnel with Kapsch TrafficCom.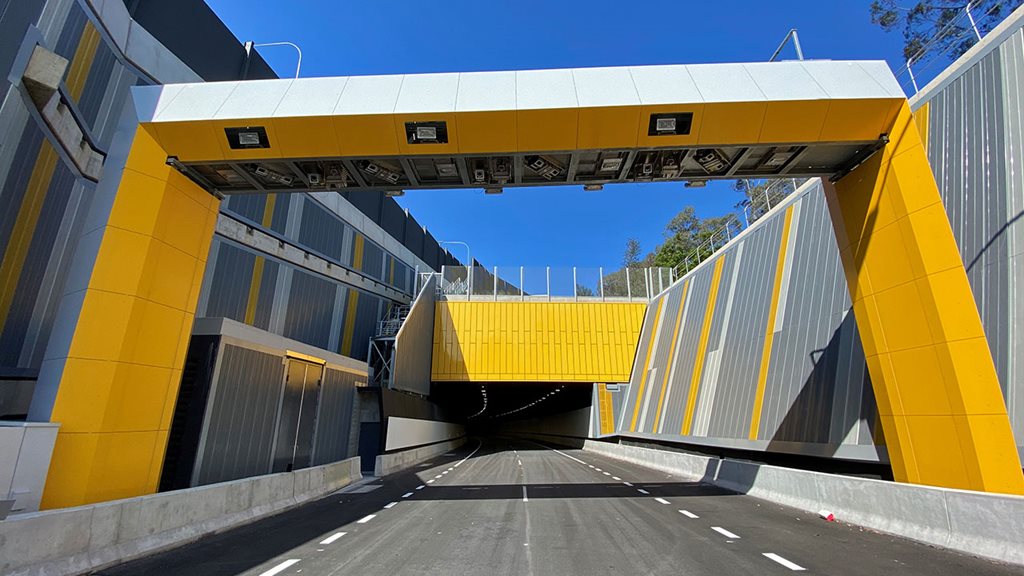 Australia's deepest road tunnel opened to motorists on October 31
Kapsch provided Advanced Traffic Management System (ATMS)
Melbourne. November 13, 2020 – Described by Prime Minister Scott Morrison as "one of the most significant and eagerly anticipated road infrastructure projects ever delivered in Australia," NorthConnex links the M1 Pacific Motorway at Wahroonga to the Hills M2 Motorway at West Pennant Hills in Sidney's north. The nine-kilometre twin tunnel will deliver significant benefits to local communities by easing congestion and removing up to 5,000 trucks per day from the notorious Pennant Hills Road. This will help improve safety, benefit local air quality, and reduce traffic noise.
The electronically tolled tunnel will also significantly reduce travel times, as motorists are now able to travel from Newcastle to Melbourne without a single set of traffic lights. They will bypass 21 sets of traffic lights along Pennant Hills Road, and as alternative route to the city can bypass up to 40 sets on the Pacific Highway. NorthConnex commenced construction in June 2015 and has taken over 5 years to complete.
Kapsch TrafficCom has provided the roadside tolling infrastructure, the truck regulatory monitoring infrastructure and the Advanced Traffic Management System, which is built upon Kapsch's next-generation DYNAC ATMS® platform. This integrated software suite offers comprehensive road supervision, data analytics, and metrics and reporting that meet all management requirements for complex road setups. "This has been a first of its kind deployment for us", explains Matthew McLeish, Executive Vice President Asia-Pacific at Kapsch TrafficCom. "For example, we delivered the most advanced set of automated Traffic Incident Detection and Queue Management System strategies in a tunnel environment to date. Furthermore, we deployed an NTCIP centre-to-centre interface between the NorthConnex facility, the New South Wales Regional Traffic Management agency and the neighbouring M2 Tunnel facility, which is the first of its kind allowing communication between multiple external systems."
Since the opening of the tunnel, the system has been in uninterrupted operation. "We are really proud that we have once again proven the reliability of our pioneering solutions in such a one-of-a-kind tunnel complex, also meeting unique traffic management, regulatory and environmental reporting requirements. Motorist, local communities and the environment will all benefit," says Matthew McLeish.

Kapsch TrafficCom is a globally renowned provider of transportation solutions for sustainable mobility. Innovative solutions in the application fields of tolling, tolling services, traffic management and demand management contribute to a healthy world without congestion.
Kapsch has brought projects to fruition in more than 50 countries around the globe. With one-stop solutions, the company covers the entire value chain of customers, from components to design and implementation to the operation of systems.
As part of the Kapsch Group and headquartered in Vienna, Kapsch TrafficCom has subsidiaries and branches in more than 30 countries. It has been listed in the Prime Market segment of the Vienna Stock Exchange since 2007 (ticker symbol: KTCG). In its 2019/20 financial year, around 5,100 employees generated revenues of EUR 731.2 million.