Blog | Kapsch TrafficCom 2. June 2021
4 min reading time
The 7 top benefits of next-generation road tolling.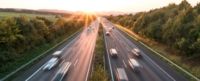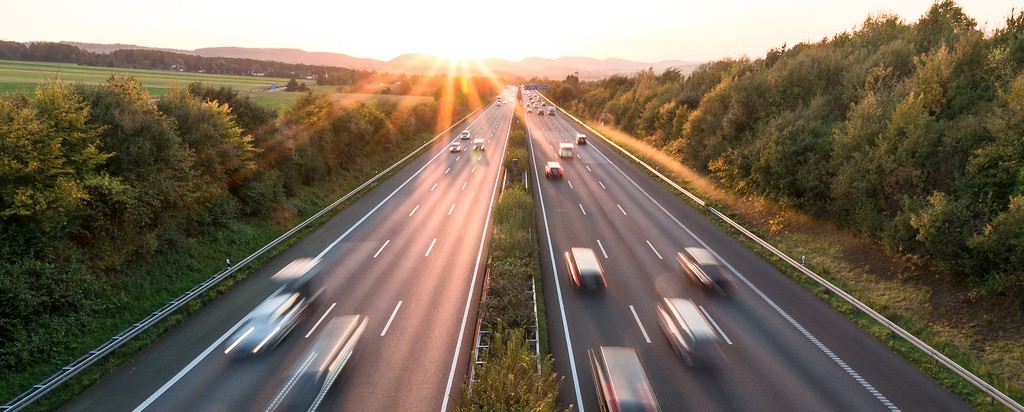 Download Kapsch TrafficCom's tolling folder:

"Road tolling can be a useful tool for fighting congestion and funding infrastructure projects, but traditional schemes are sometimes unable to support emissions-reduction targets and other requirements of modern networks. To address this challenge, forward-looking cities and highways networks are implementing next-generation tolling solutions. In this blog, we look at the 7 top benefits of next-generation tolling, from automated vehicle recognition and payments, to dynamic and 'mile-based' charging and reduce infrastructure requirements," says Bernard Lamy, Executive Vice President Tolling, Kapsch TrafficCom.
Road tolling schemes can help cities and highways authorities keep traffic flowing, improve experiences for road users, and support funding for much-needed infrastructure creation and maintenance projects. But legacy approaches to tolling are often ineffective in terms of curbing congestion, especially as traffic volumes increase on road networks globally.
This is because traditional tolling solutions have not always been built with traffic-reduction capabilities in mind. However, the potential for using next-generation tolling technologies to reduce congestion – and emissions – is extremely exciting.
For example, next-generation tolling technologies typically enable agencies and authorities to understand changing traffic conditions in real time. This opens the door to a large number of initiatives that can help to manage traffic demand, such as flexing pricing at peak times, setting prices at the lowest effective level, and informing drivers when public transport options can save them time versus taking their car.
7 ways next-generation tolling can help.
The good news for authorities is that next-generation approaches to tolling, combined with an appropriate tolling strategy, can help authorities to address the specific congestion challenges of their network. In particular, next-generation tolling technologies can help to beat congestion and improve road-user experiences in 7 key ways:
'Dynamic pricing' helps fight congestion on key corridors
With the ability to understand changing traffic conditions in real time, next-generation tolling solutions support dynamic pricing. This can help to manage traffic demand during demand peaks, speeding up journey times and improving road user experiences. It can also be a powerful tool for curbing emissions and improving air quality.
Smart video solutions support fast, cost-effective vehicle detection and classification
Using smart video, agencies and authorities can speed up vehicle detection and classification, while significantly reducing the need for traditional 'pavement sensors'. These kinds of systems can also increase automation for tolling, traffic infraction management, and a range of other functions – delivering significant time and cost savings and supporting strong business cases to roll out these kinds of solutions today.
Global Navigation Satellite System (GNSS) technology enables innovative, fair, mileage-based charging
Based on next-generation tolling capabilities, agencies and authorities can roll out innovative schemes that replace fuel tax and road tax with 'per-mile' or 'per-kilometre' driving charges. This is enabled by GNSS-based tolling solutions, that use either drivers' smartphone data, connected vehicle technology, or dedicated GNSS devices. Combined with a suitable geo-location platform at the back end, these technologies can support fairer, mileage-based charging schemes today.
Next-generation back office systems future proof agencies' tolling schemes
With a next-generation, open-standards-based tolling back office, authorities and agencies can support the broadest possible range of tolling schemes and technologies. Choosing such a system increases agility and enables the adoption of any current or future tolling technology, including geo-location-based solutions and user-facing mobile apps, offering the end user a diversity of payment solutions and self-care CRM.
Open technologies reduce vendor lock-in risks
Hundreds if not thousands of organizations contribute to the tolling technology market, offering a wide range of hardware infrastructure components, systems, and applications – including user-facing smartphone apps. With a tolling solution based on open industry standards, authorities can choose and implement best-of-breed technologies from this supplier ecosystem, and minimise the risk of being locked in with a specific vendor in the future.
Connected vehicle technology boosts tolling agility
Connected Vehicle technology allows for the seamless expansion and 'flexing' of tolling schemes. Kapsch, for example, is using connected vehicle technology to help agencies and authorities to leverage the full combination of charging, real time traffic management and real time routing capabilities to enhance end-user experiences, optimize infrastructure efficiency, and maximize capacity and throughput on their networks.
Mobile app technology enhances road-user experiences
Connected Vehicle technology and other next-generation tolling technologies support improved service and experiences for road users. One example of this is Kapsch TrafficCom's Uproad app, which allows drivers to plan their trip, calculate the cost ahead of time, and pay on the move to avoid 'cash' payment lanes. With no need for a toll agency account, tag, or transponder, mobile apps improve convenience and simplicity for road users, as well as saving them time.
Optimize your tolling strategy with Kapsch TrafficCom.
Kapsch has been a leading provider of road tolling systems and infrastructure for more than two decades. Since deploying the world's first multi-lane free-flow system in Australia in 1999, we have constantly evolved and innovated our solution portfolio. Today, we are a pioneer in dynamic pricing, smart video, connected vehicle technology, and a range of other innovations that help agencies and authorities meet their business needs – and the needs of road users.
Our open-standards-based solutions support all kinds of tolling schemes, whether they rely on onboard 'tags' for vehicle tracking and classification, or whether they rely on camera enforcement or GNSS tolling using GNSS. This breadth and depth of technology capability means we can create future-proof solutions that meet the specific needs of your authority or agency.
To find out more about Kapsch TrafficCom's tolling solutions and how we can help you reduce traffic demand and increase funding for infrastructure projects and road maintenance, please contact us today at ktc.info@kapsch.net or on +43 50811 0. You can also read more about our AET solutions at www.kapsch.net/en/ktc/solutions/tolling
References