References of Kapsch TrafficCom
Take a look at the advanced solutions for future mobility – not only in theory but also in practice. The following references are great examples of our work.
Filter
Austria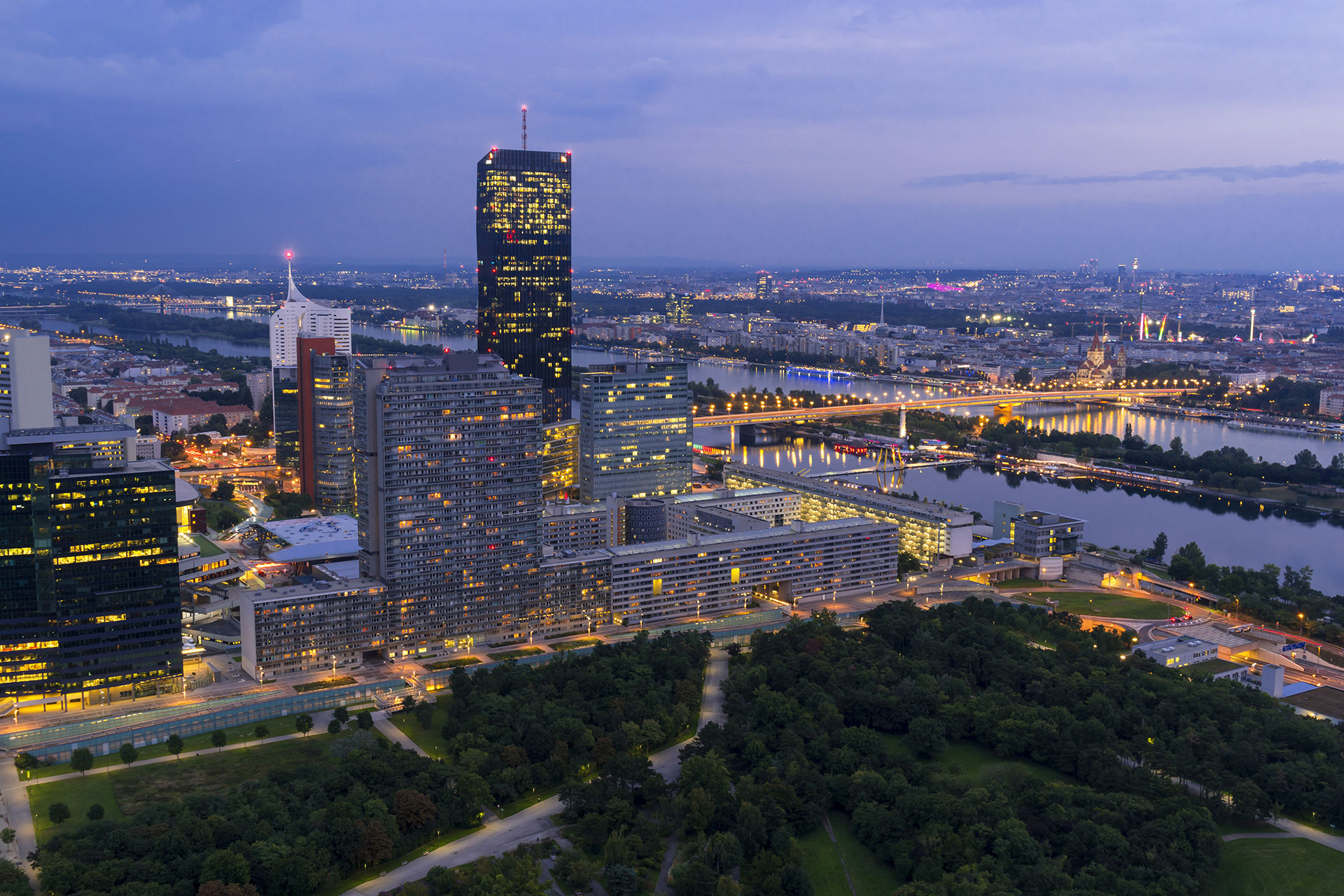 Austria
GO Maut 2.0 Project
2200 km of Free-Flow Tolling
Fully integrated ANPR-based vehicle identification system
Very low demand for manual interventions
Purely video-based vehicle classification as well as trailer detection
A redundant operational and enforcement back office
250,000 on-board units with another optional 250,000
Dependency of tolling tariffs on emission classes
ANPR identification system to check the emission-based deduction validity
Safe and unimpeded transit capability with a particular focus on connecting with the other EU member states
Post implementation: monitoring, technical support and system maintenance
Factsheet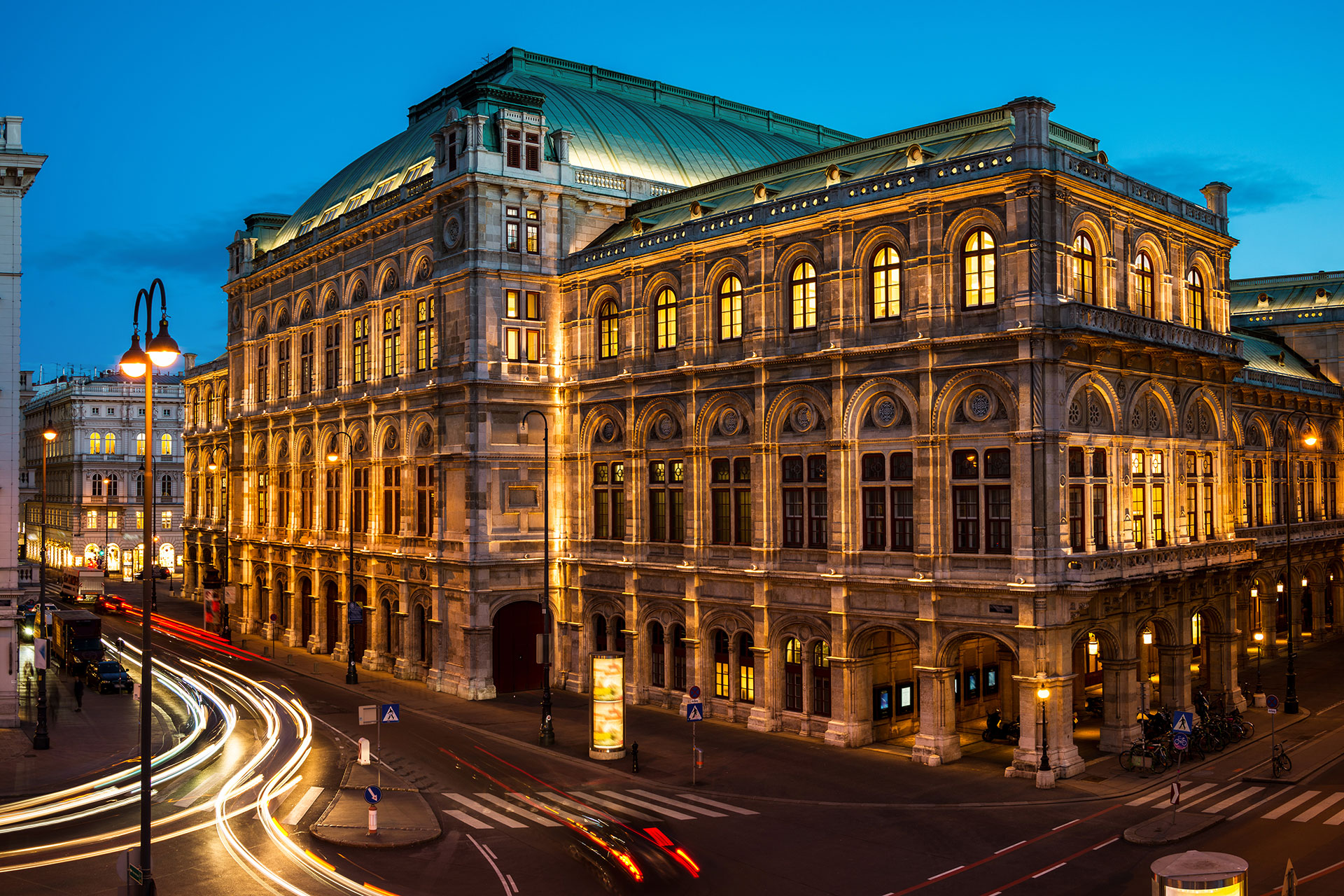 Vienna, Austria
Traffic management for the City of Vienna

With "Traffic Management 2.0", the city of Vienna is implementing the most modern traffic management system of its kind and is taking on a pioneering role worldwide!
Kapsch core EcoTrafiX™ system in combination with components from two subcontractors (GEVAS soft-ware GmbH and PTV Group)
Using the latest digital methods: "Traffic Management 2.0" adds dynamic traffic management based on live traffic flow information
Providing end users with data that allows them to navigate the city streets more efficiently
Using existing and new data to improve traffic flow with the aim to reduce congestion and emission
Making the vehicle an active part of traffic management
Improved traffic management based on live traffic data
Significantly reduced emissions and traffic delays
Information on usage for end users surrounding optimal green wave driving
Factsheet
Belarus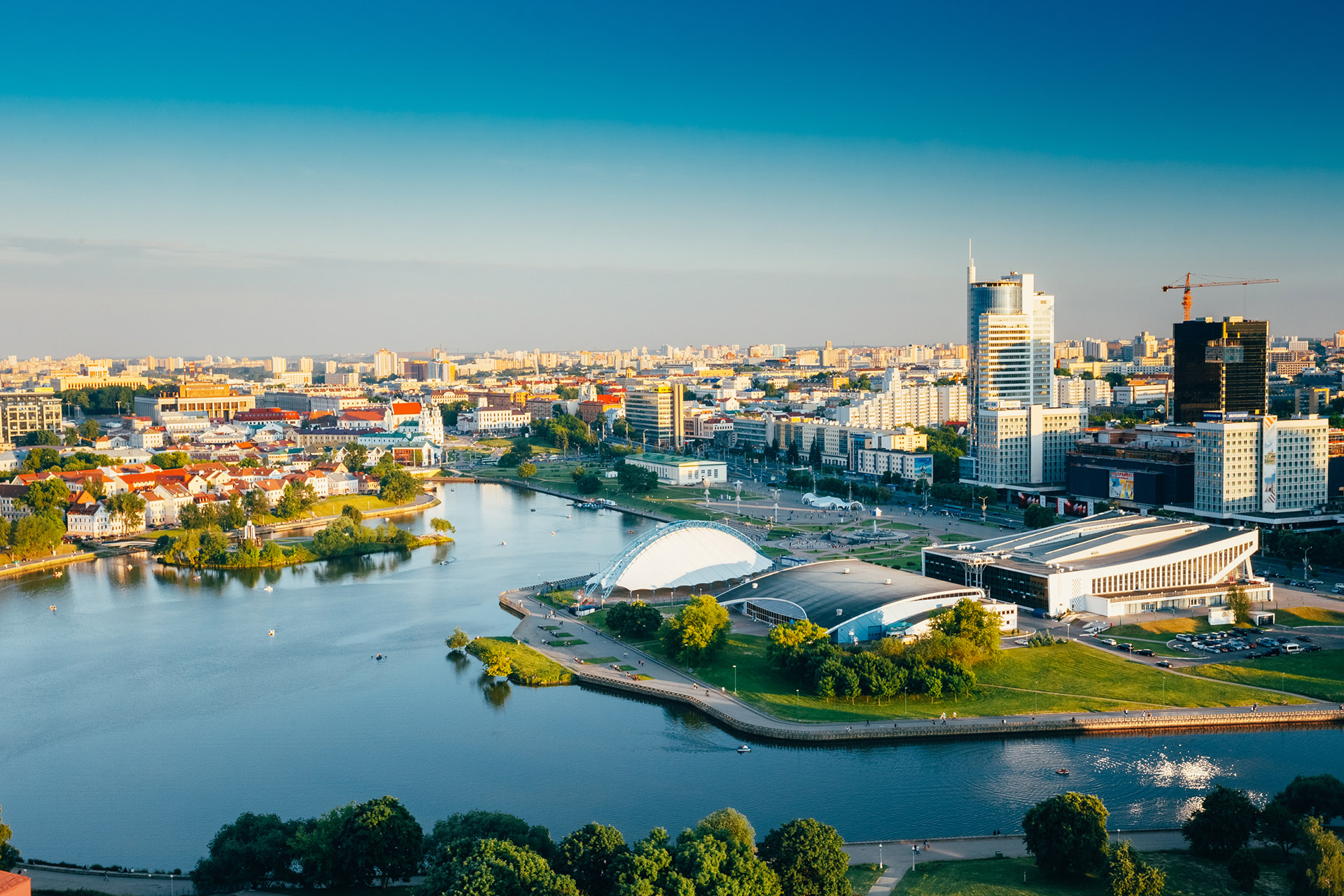 Belarus
BelToll Project
Nationwide Multi-Lane Free-Flow (MLFF) Electronic Toll Collection (ETC) system
Roadside equipment consisting of tolling and enforcement gantries and DSRC transceivers
ANPR cameras, compliance and enforcement Systems, a central host system, a data transmission infrastructure and back offices
500,000 on-board units
140 gantries including 30 enforcement gantries and two modern data centers
More than 50 Customer Service Points
42 Mobile Enforcement Vehicles (MEV) and 23 Enforcement Check Points
Efficient, fair and transparent toll collection in Multi-Lane Free-Flowing traffic
Factsheet
Bulgaria
Bulgaria
Nationwide Tolling & E-Vignette System
e-Vignette System: Light Vehicles and Heavy Goods Vehicles (HGVs until 03/2020)
Transition from time-based to distance-based tolling for HGV above 3,5 tons
Introduction of the GNSS tolling of all vehicles above 3,5 tons (from 03.2020)
Sales channels such as Web, Points of Sale, Self-Service Terminals and Mobile App
ISO 9001/2008 certified, streamlined processes
Implementation and 24x7 maintenance and support
Daily service delivery
Factsheet
Greece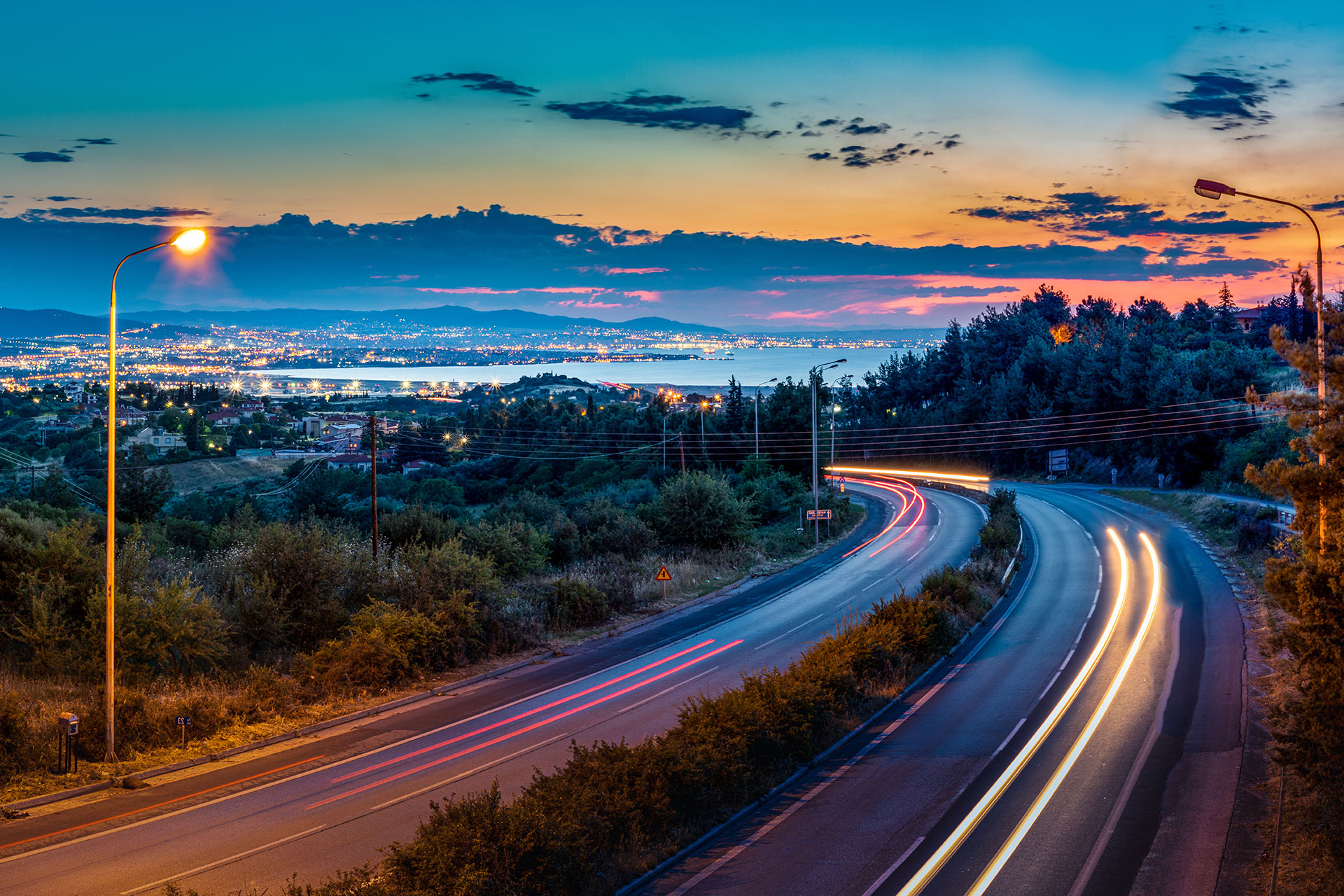 Greece
Olympia Odos Concession – a Hybrid Rebate Toll System
Enabling fair charging and allowing for a smooth migration towards free-flow tolling
A dedicated tolling and enforcement equipment for 30 MLFF
Rebate Gantries, including the respective software, licenses and spare parts
A central proxy to combine the Detection System with the existing Toll Back Office system operated by the concessionaire
A 24/7 Real Time Monitoring System and technical support (4th level)
Entry and exit ramps equipped with Roadside Systems (RSS) for detection and classification of passing vehicles
The system was successfully implemented, tested and handed over to the client on July 7, 2020 and was put into operation on December 15, 2020 to the full satisfaction of our client IBI and the concessionaire Olympia Odos.
Factsheet
Algeria
Oran, Algeria
Tramway Prioritization for Oran, Algeria
EcoTrafiX™ solution as a platform for public transportation control in city environments
69 prioritized intersections along 18.7 km and 32 stations
Travel time management (decreasing delays)
Lebanon
Beirut, Lebanon
Urban Traffic Control Project
Design, deployment and maintenance of a state-of-the-art urban traffic management system
Installation of traffic signals covering 231 intersections
Installation of a pilot video surveillance system along four corridors
Set-up of a traffic control center that acts as a communication hub linking all traffic control sub-systems and from which monitoring, control and intervention can be managed
Factsheet
Mexico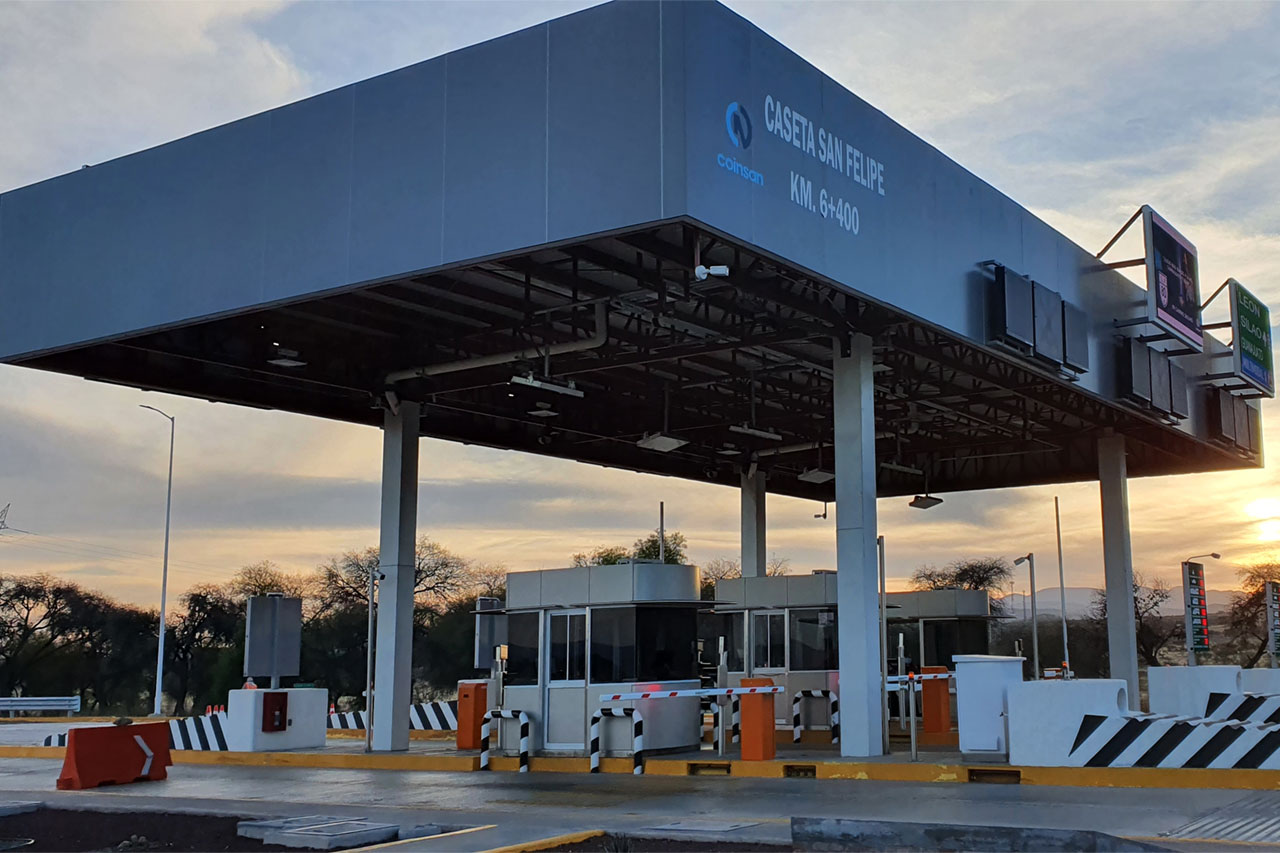 San Luis Potosi, Mexico
SmartTOLL Conventional Toll System
20 multimodal lanes
4 exclusive ETC lanes
2 express lanes
3 toll plazas
Maintenance
LAM
Buenos Aires, Argentina
Integrated Mobility Management System in Buenos Aires
EcoTrafiX™ solution as an integrated platform for traffic control
Integration of 9 existing traffic areas with 4,000 controllers
Standardized UTC interface for future extensions
Events management
Multimodal transit data integration
Multi-agency collaboration
Web portal for traveler information
Factsheet
North Access to Buenos Aires,
Argentina
SmartTOLL Conventional Toll System
160 lanes
21 toll stations
100km of highway
4 MLFF gantries, 10 lanes
Operational Back Office
Factsheet
Brazil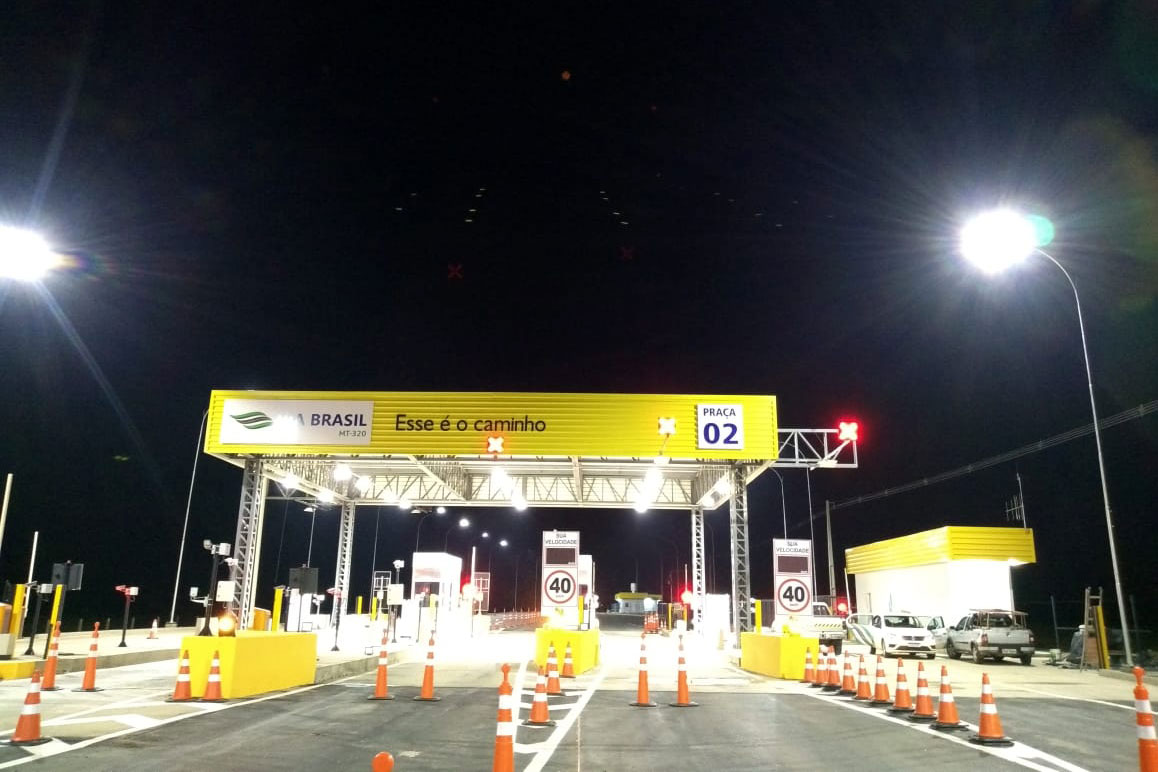 Highways MT-100, MT-208, MT-320
,
Brazil
SmartTOLL as a Service
Interoperability Module
32 mixed toll lanes
5 plazas
Maintenance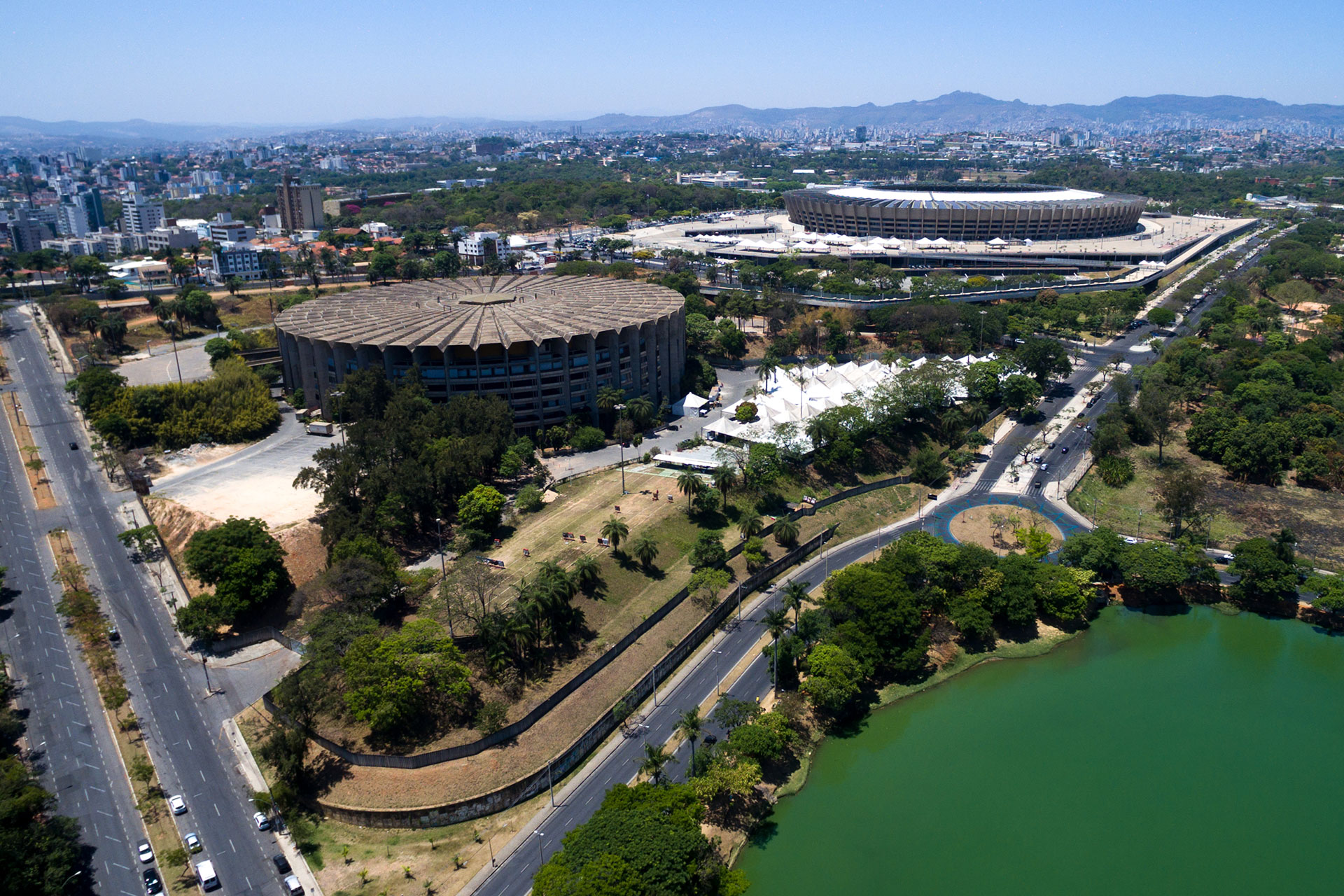 Belo Horizonte, Brazil
Control and Management System
Adaptive system, systems integration (PMVs, CCTV)
Provision and maintenance of 300 intersections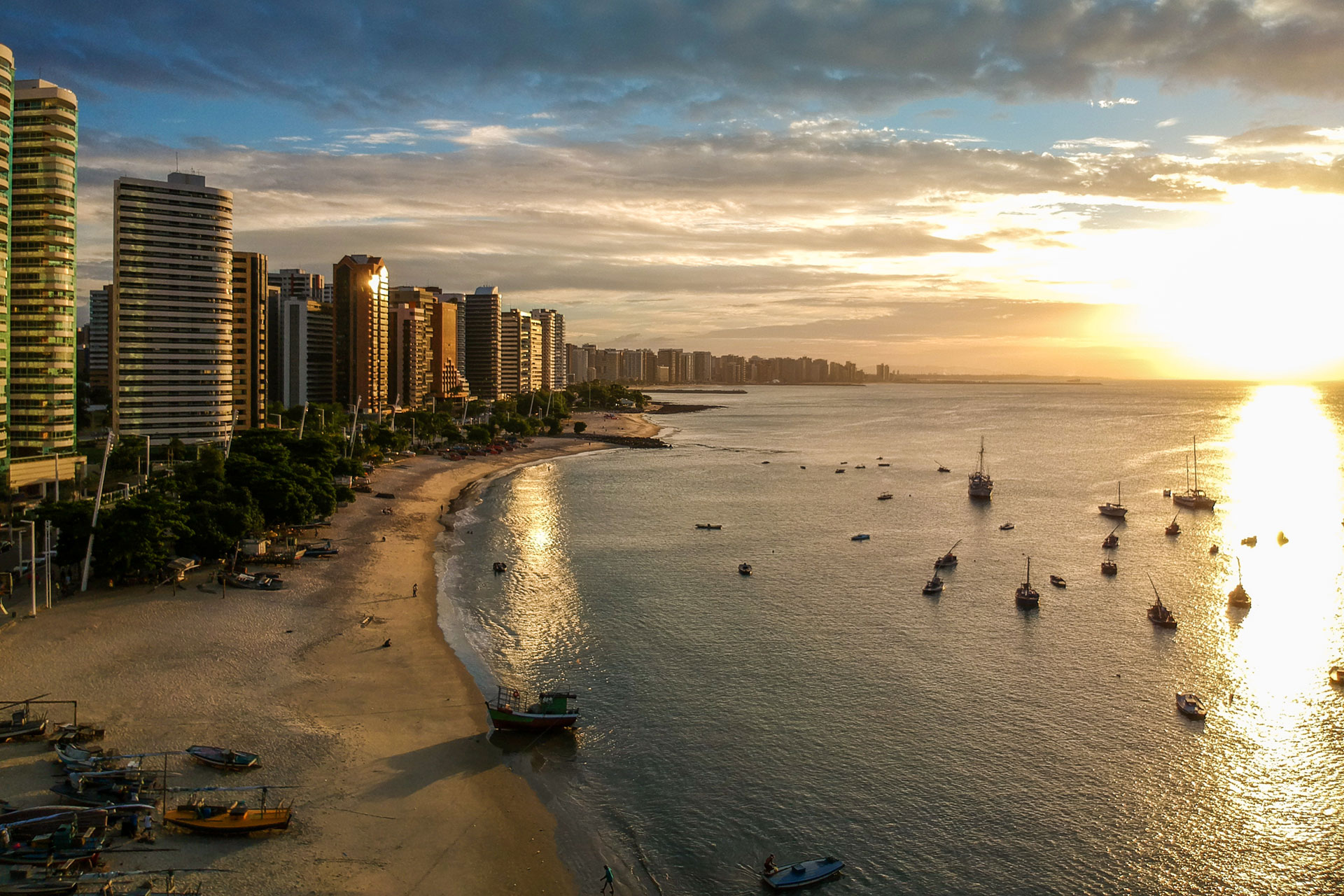 Fortaleza, Brazil
Control and Management System (EcoTrafiX™)
Adaptive system, traffic lights, different protocols (NTCIP, UTMC2 and UNE)
Provision of 100 intersections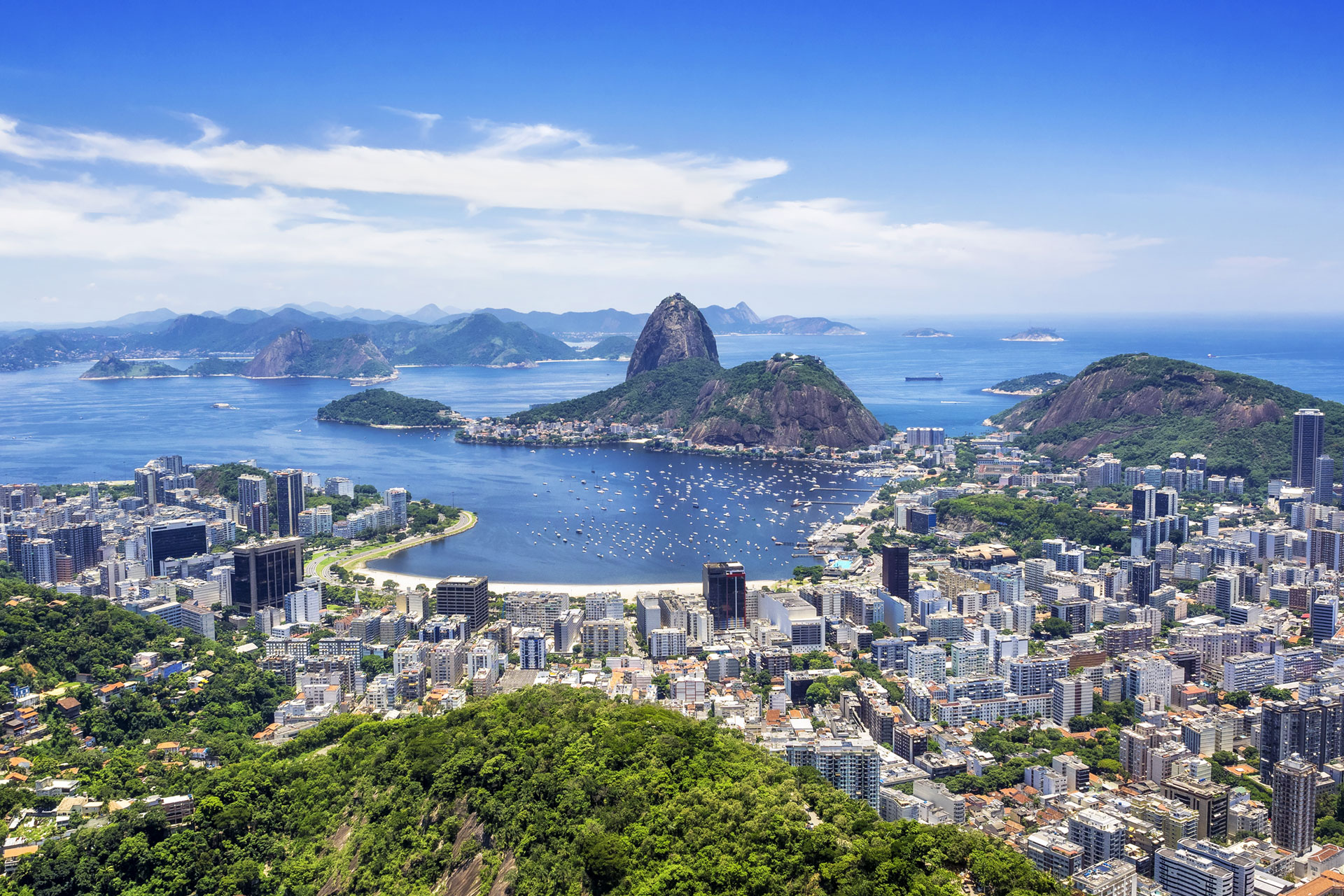 Rio de Janeiro, Brazil
Control and Management System
Adaptive system, traffic lights, streetcar priority, integration of CCTV, PMVs
Maintenance of 1,160 Intersections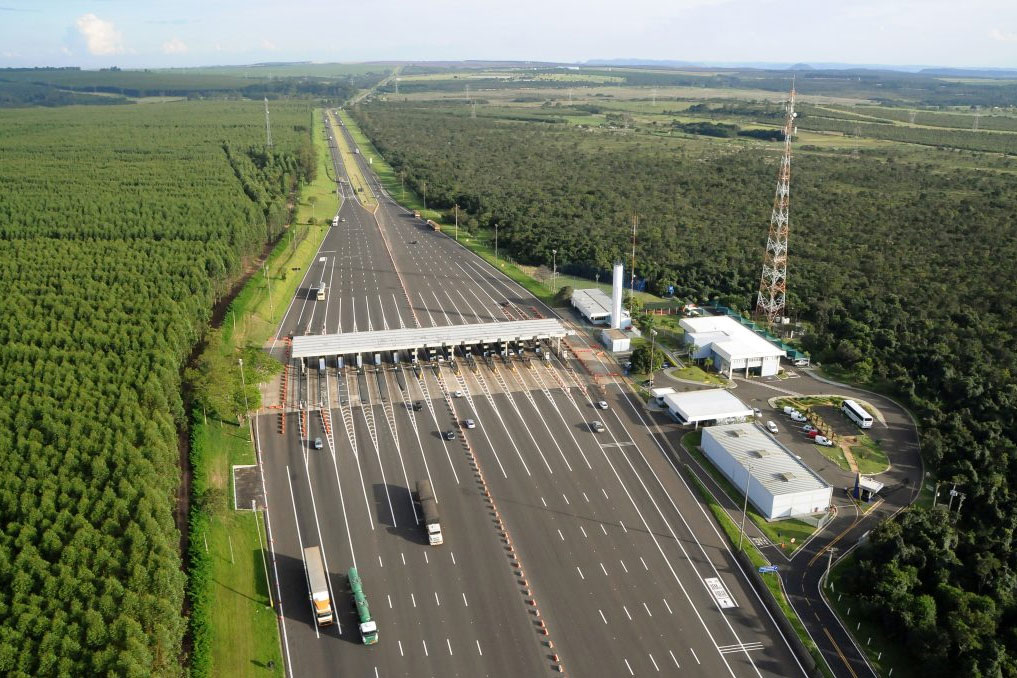 SmartTOLL Toll System
64 toll lanes (manual, mixed, dedicated electronic toll lanes)
6 toll plazas
SmartTOLL support
Chile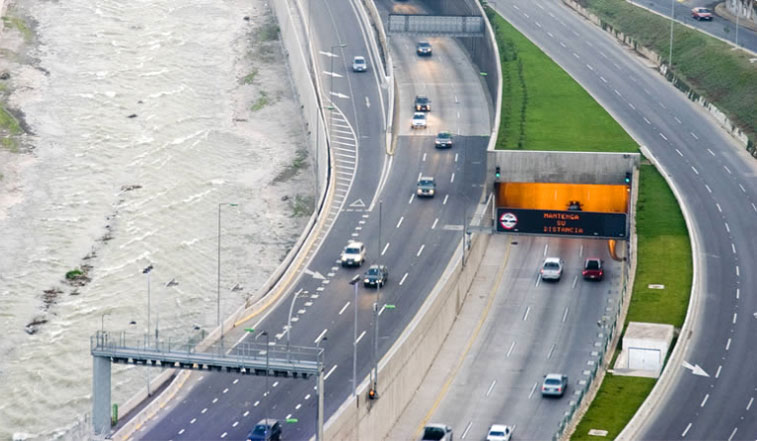 300,760,000 electronic transactions per year
Operational and Commercial Back Office
Multi-Concession (AMB. CN, RNO, Parque Arauco) and Vespucio Sur
2.6 Million Tags (Costanera Norte and Vespucio Sur)
13,680,000 annual electronic transactions
MLFF RSS System (2 gantries, 8 lanes, axle counting)
Operational and Commercial Back Office
Conventional Toll System
380 toll lanes (manual, mixed, dedicated electronic toll lanes)
Maintenance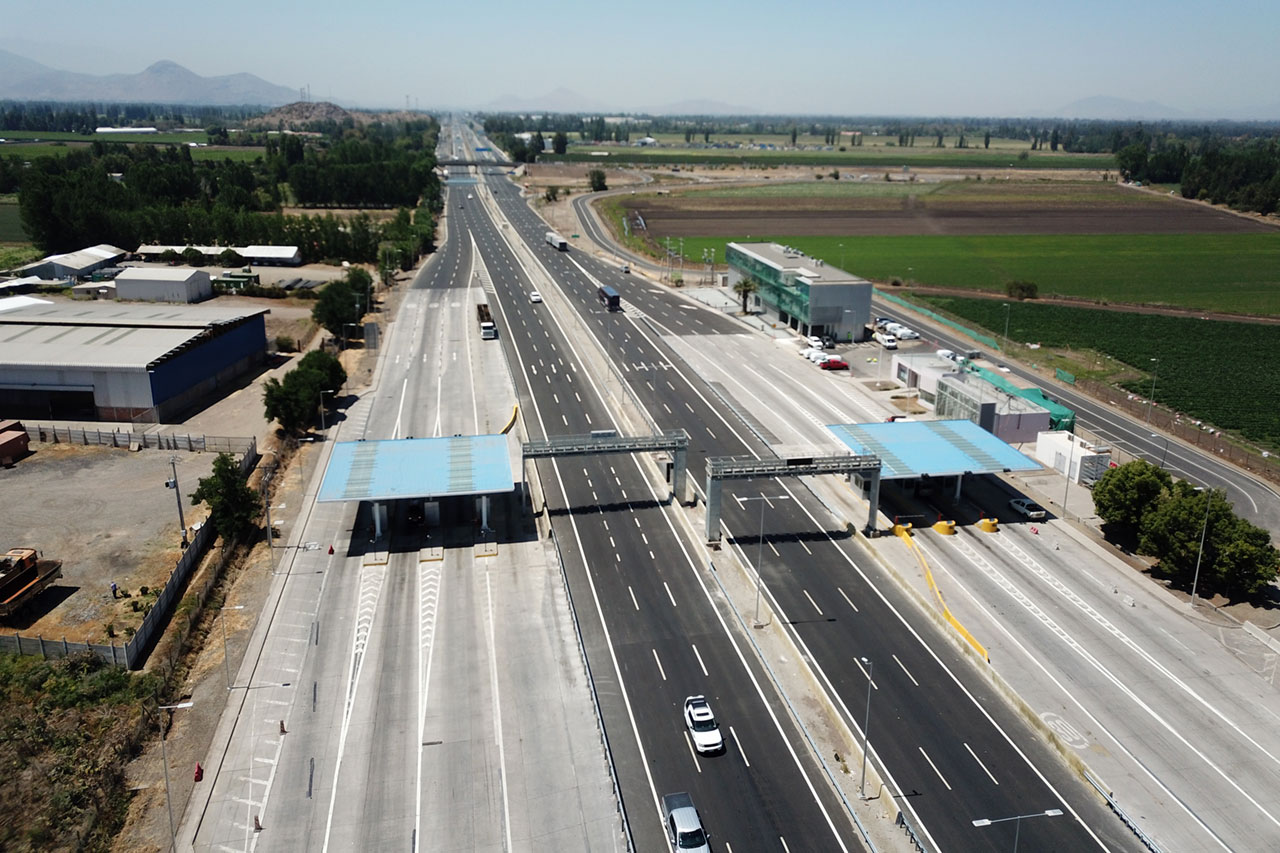 126,000,000 annual electronic transactions
MLFF RSS System (axle counting)
Operational and Commercial Back Office
Traffic management system and ITS equipment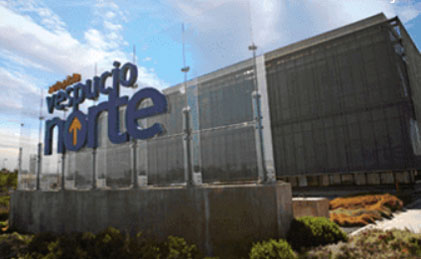 255,500,000 electronic transactions per year
MLFF RSS system
Operational Back Office
Manual Validation Service (Image Processing Services)
200,000 Tags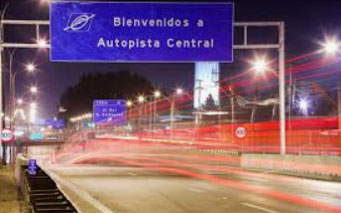 513,350,000 electronic transactions per year
MLFF RSS system -, 32 gantries, 100 toll lanes
1.4 million Tags
Interoperability module
Evergreen Maintenance Contract
Colombia
Copilot: In alliance with Credibanco, Colombia
Tag Issuer
Commercial Back Office
SmartTOLL Toll System
30 toll lanes (manual, mixed, dedicated electronic toll lanes)
5 plazas
Maintenance


Integrated ITS software suite for traffic and safety management
All roadside equipment
A state-of-the-art Control Center
Factsheet
Dominican Republic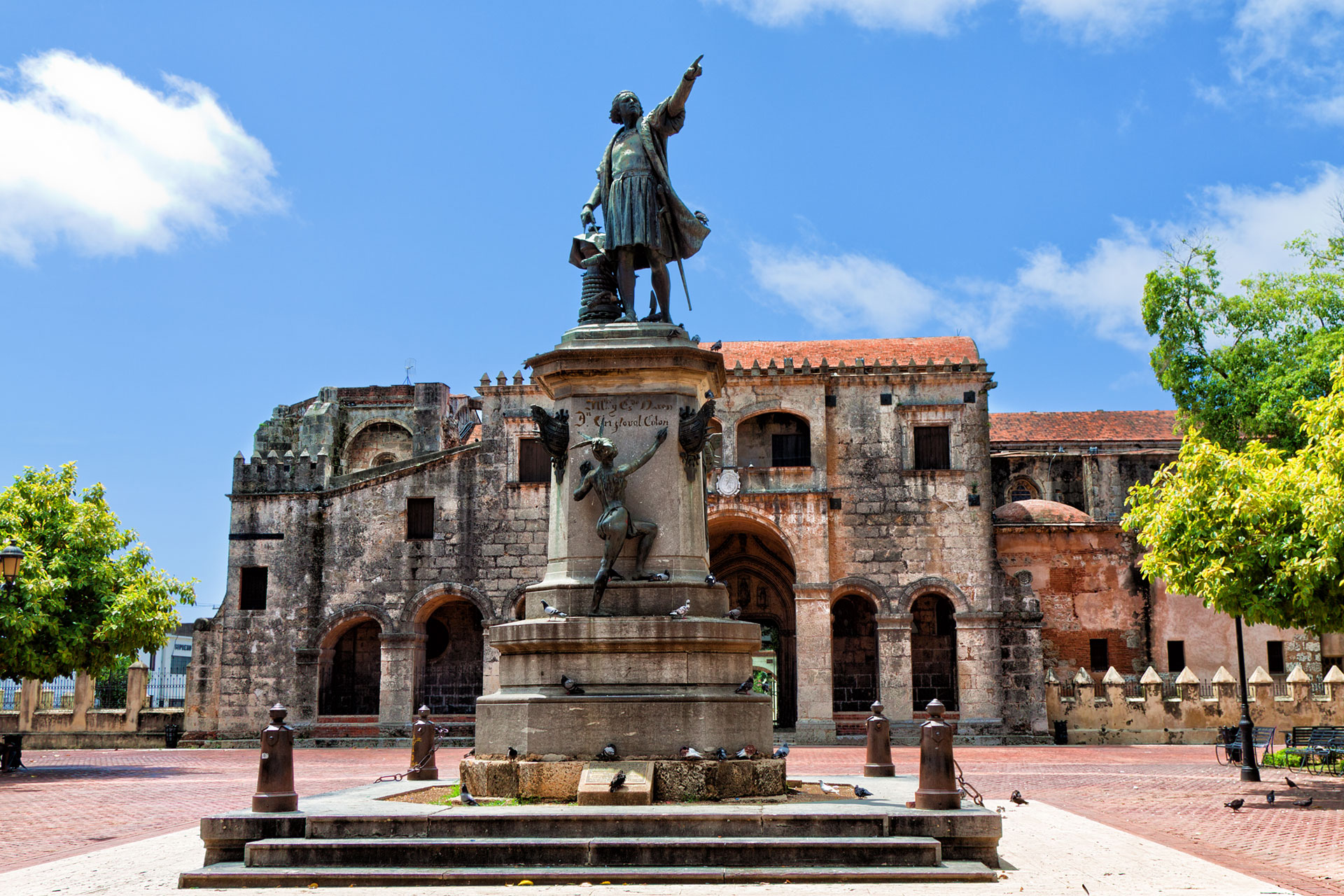 Santo Domingo,
Dominican Republic
Control and Management System (EcoTrafiX™)
Control Center, Traffic Light Control, Traffic Counting, CCTV, PMVs and Tunnels
CCO modernization, engineering, provision of 100 regulators, counting cameras and CCTV, PMVs, operation and maintenance of 360 intersections
Ecuador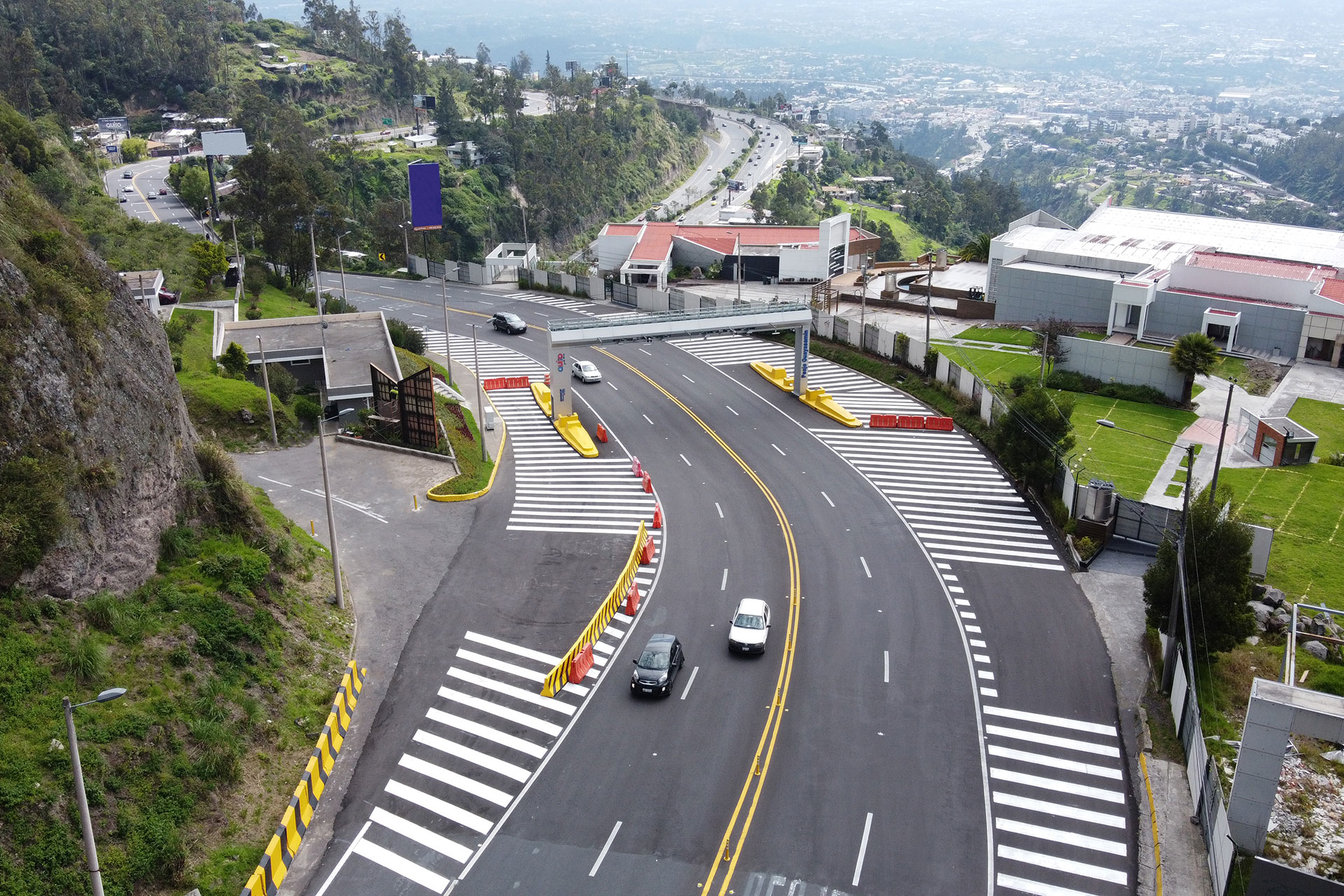 Oswaldo Guayasamin Tunnel, Ecuador
MLFF RSS System (2 gantries, 4 lanes; ISO 18000 6C and CEN DSRC)
Operational Back Office
60K Tags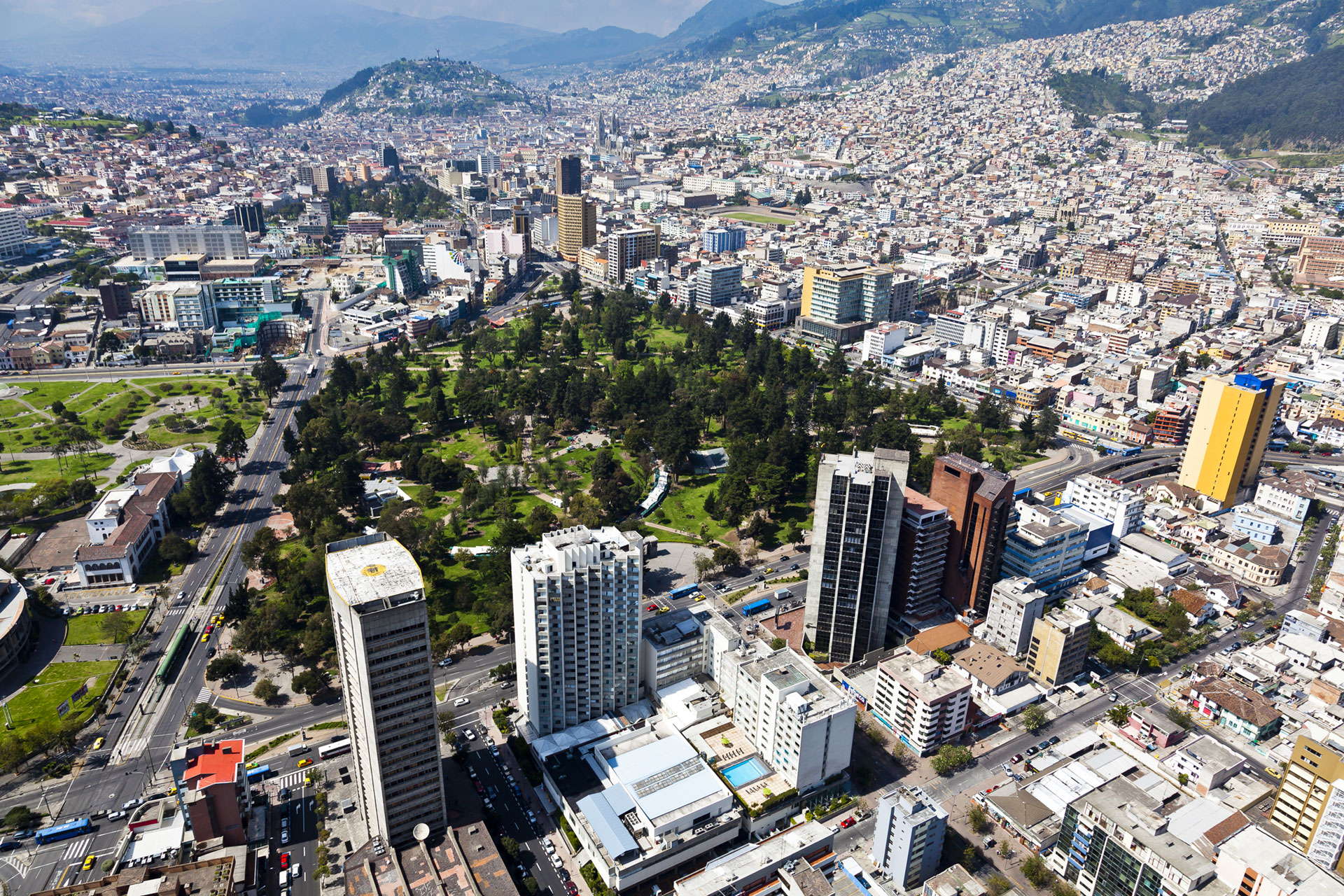 Quito, Ecuador
Control and Management System (EcoTrafiX™)
Control Center, Adaptive System, Bus Priority, CCTV, PMVs
Provision of 545 Intersections and EcoTrafiX support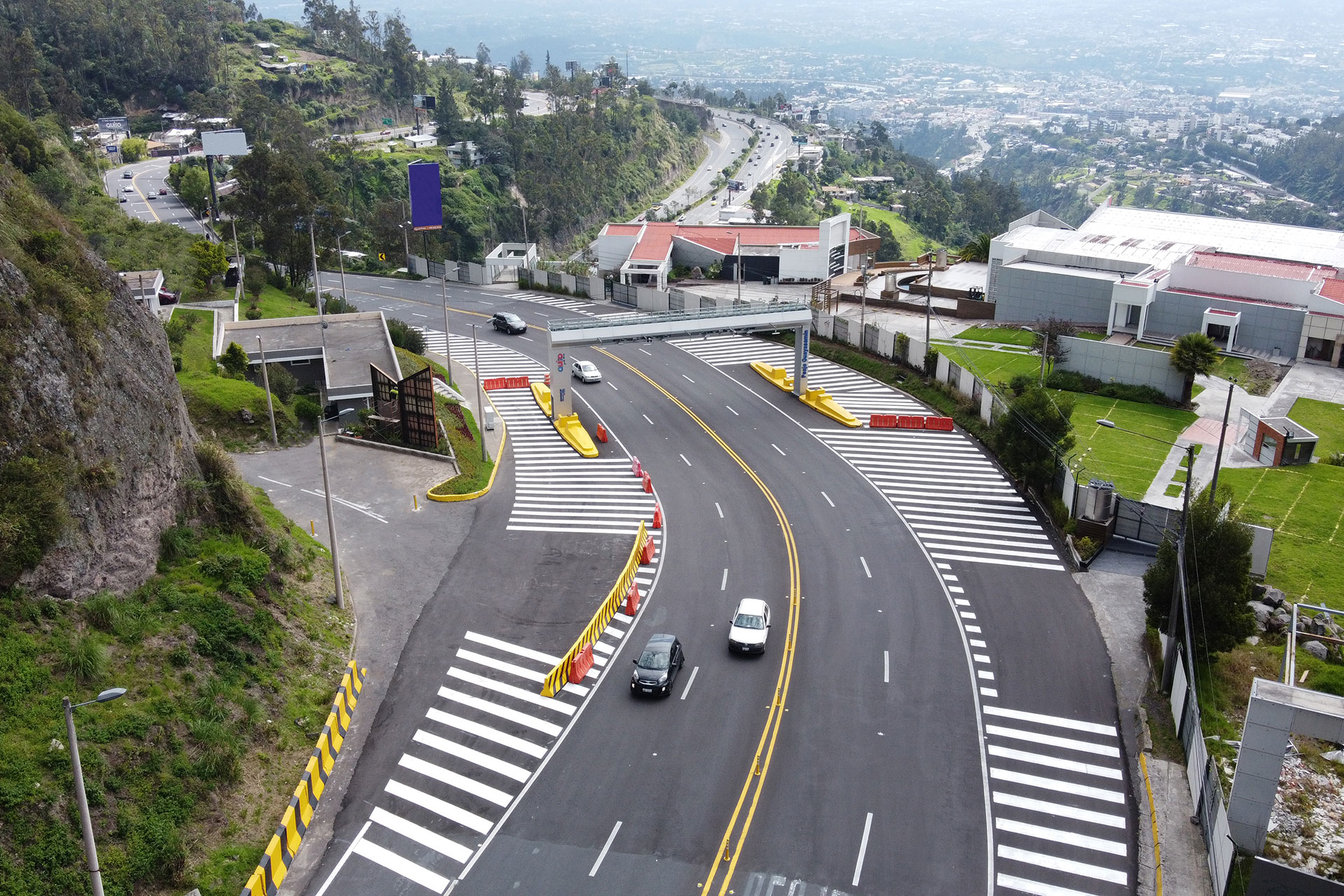 Quito, Ecuador
A contactless toll system for shorter travel times and reduced emissions in Quito
Supply, installing, and implementation of the Multi Lane Free Flow (MLFF) Electronic Toll Collection (ETC) system which includes:
Supply of equipment and materials
Development and implementation of MLFF RSS DSRC and RFID
Operational back office
System configuration, testing and commissioning
Full service solution, from initial system design to ongoing maintenance
Improved mobility in the area: efficient toll collection in free-flowing traffic
Incorporation of DSRC and RFID technologies
Customized solution: Back Office system adapted to Ecuador's business model and to the multiple TAGs existing in its market
Read more
Panama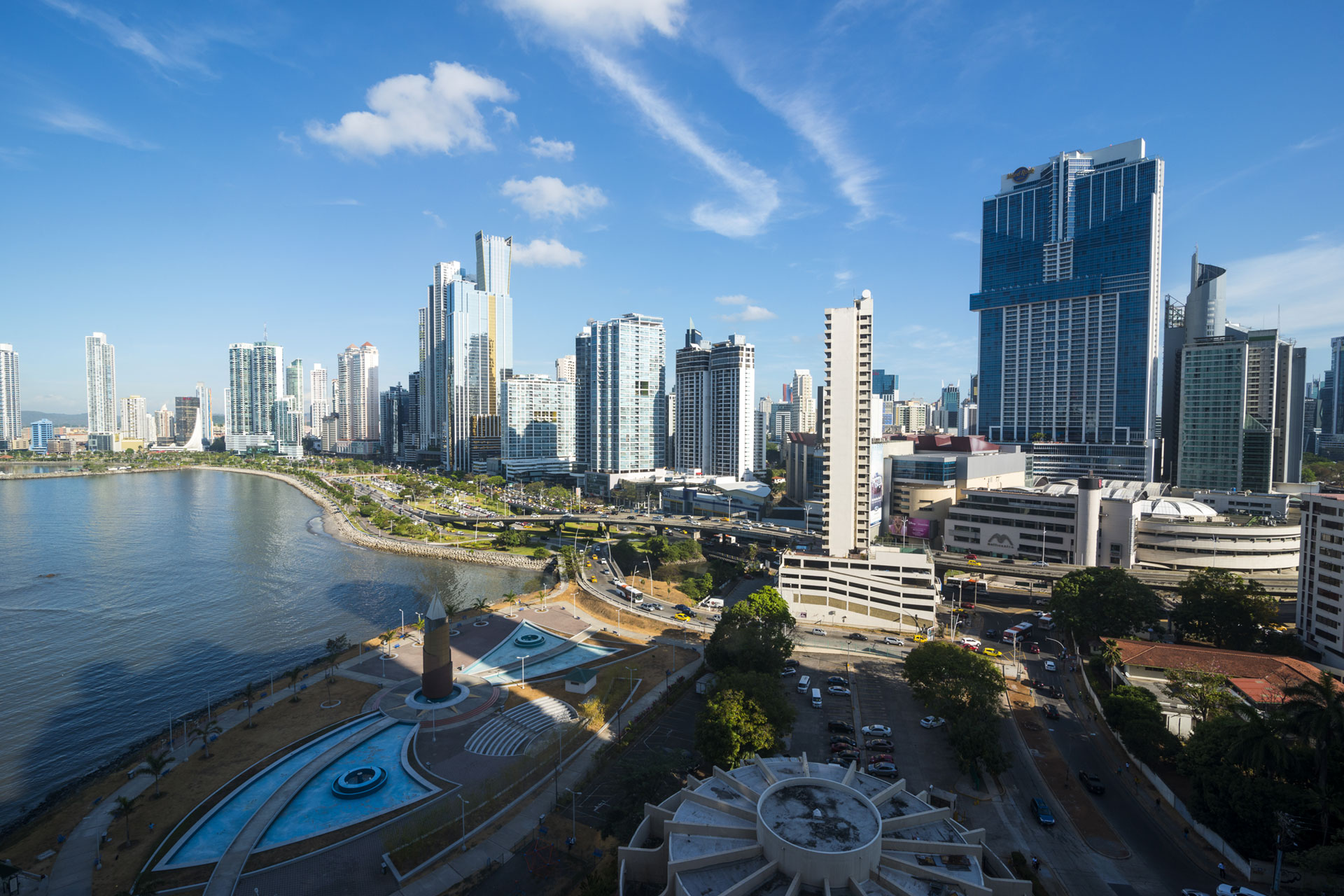 Panama City, Panama
Urban Mobility Management for Panama City
EcoTrafiX™ solution as an integrated platform for Integrated Traffic management
Events and roadworks management
Multi-agency collaboration
Publication of mobility information in open mode (Open Data)
Travel time management system
Traffic modelling and simulation
Factsheet
Peru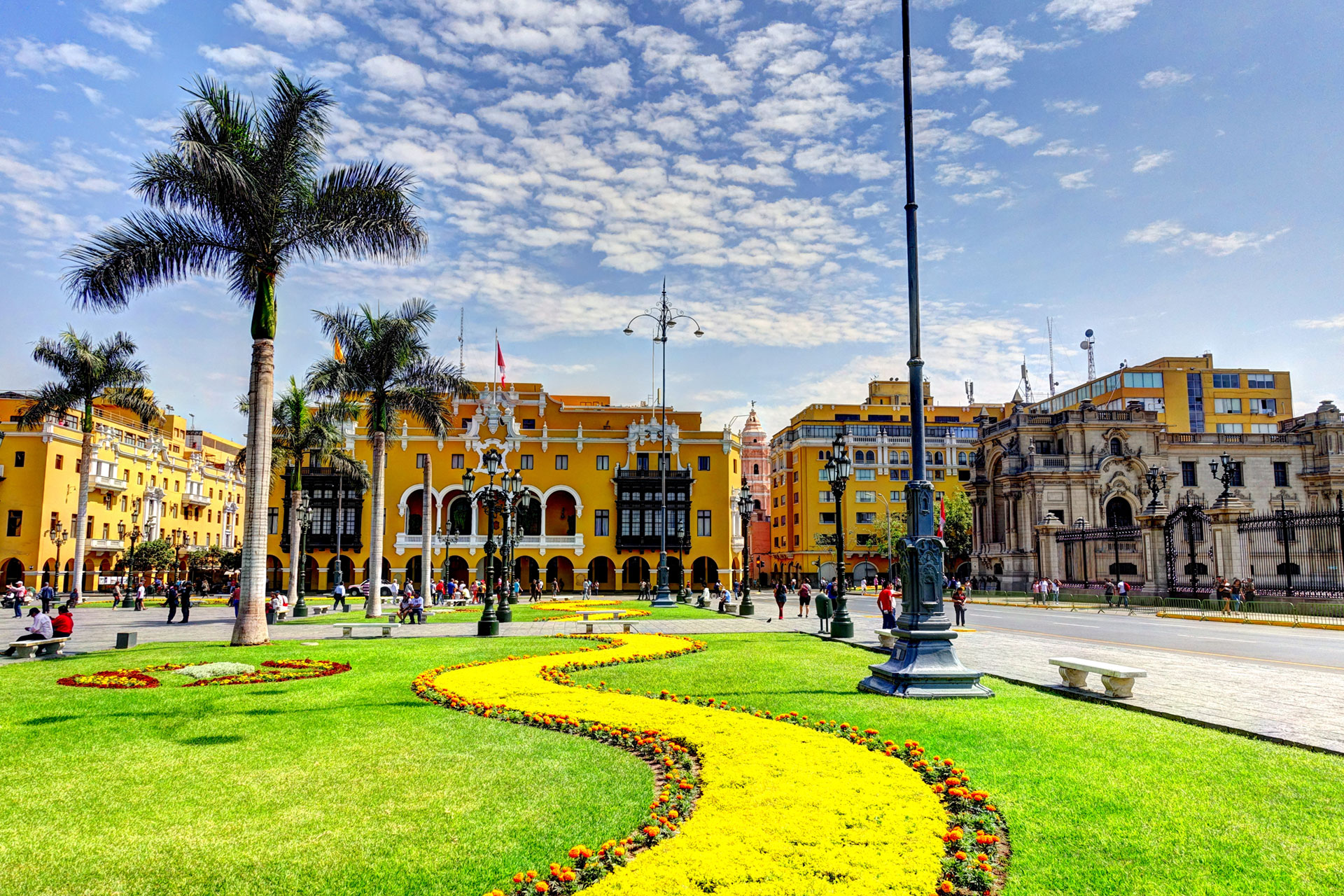 Lima, Peru
Control and Management System (EcoTrafiX™)
Control Center, Adaptive System, CCTV, PMV, Traffic Engineering
Provision, maintenance and support of 210 Intersections
APAC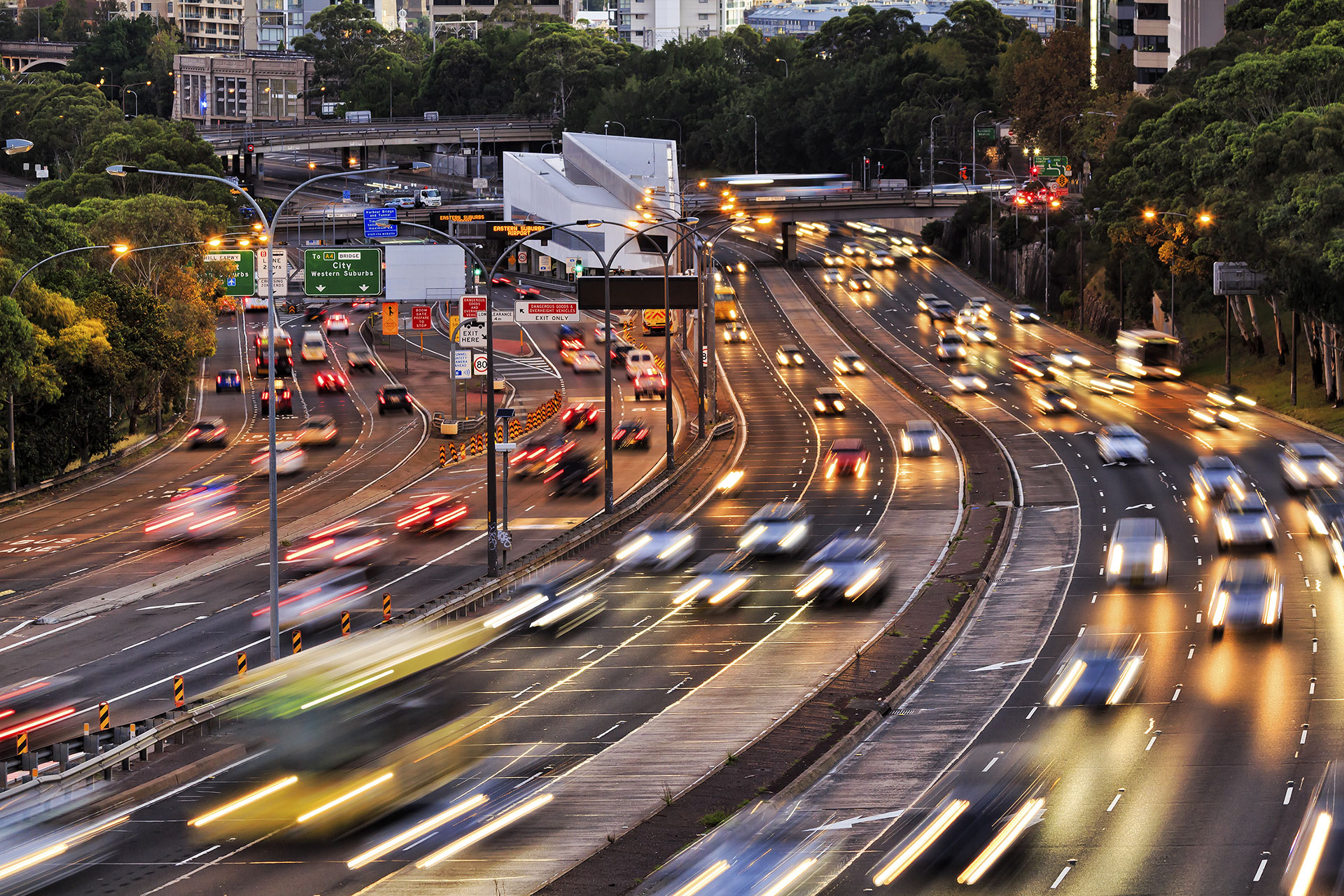 Australia and New Zealand
Two decades of Multi-Lane Free-Flow
The world's first and largest electronic toll collection system for an interurban environment
Multiple turnkey Multi-Lane Free-Flow systems around Melbourne, Sydney, Brisbane and Auckland
Free-Flow toll collection using Dedicated Short-Range Communications (DSRC), video-based detection and classification and Automatic Number Plate Recognition (ANPR)
Motorway deployments through open and closed systems
Full end-to-end solutions through roadside to central systems
Walkable gantry solution to avoid traffic distributions for maintenance operations
Matching urban design requirements through cladding
Enhancing safety for technicians to reduce visibility and distractions to road users
High performance and availability systems to maximize revenue and avoid leakage
Factsheet
India
Mumbai, India
Urban Mobility Management for Mumbai, India
EcoTrafiX™ solution as an integrated platform for traffic control (UTC)
Minimize traffic slowtimes
Multi agency collaboration
CCTV System
AIMES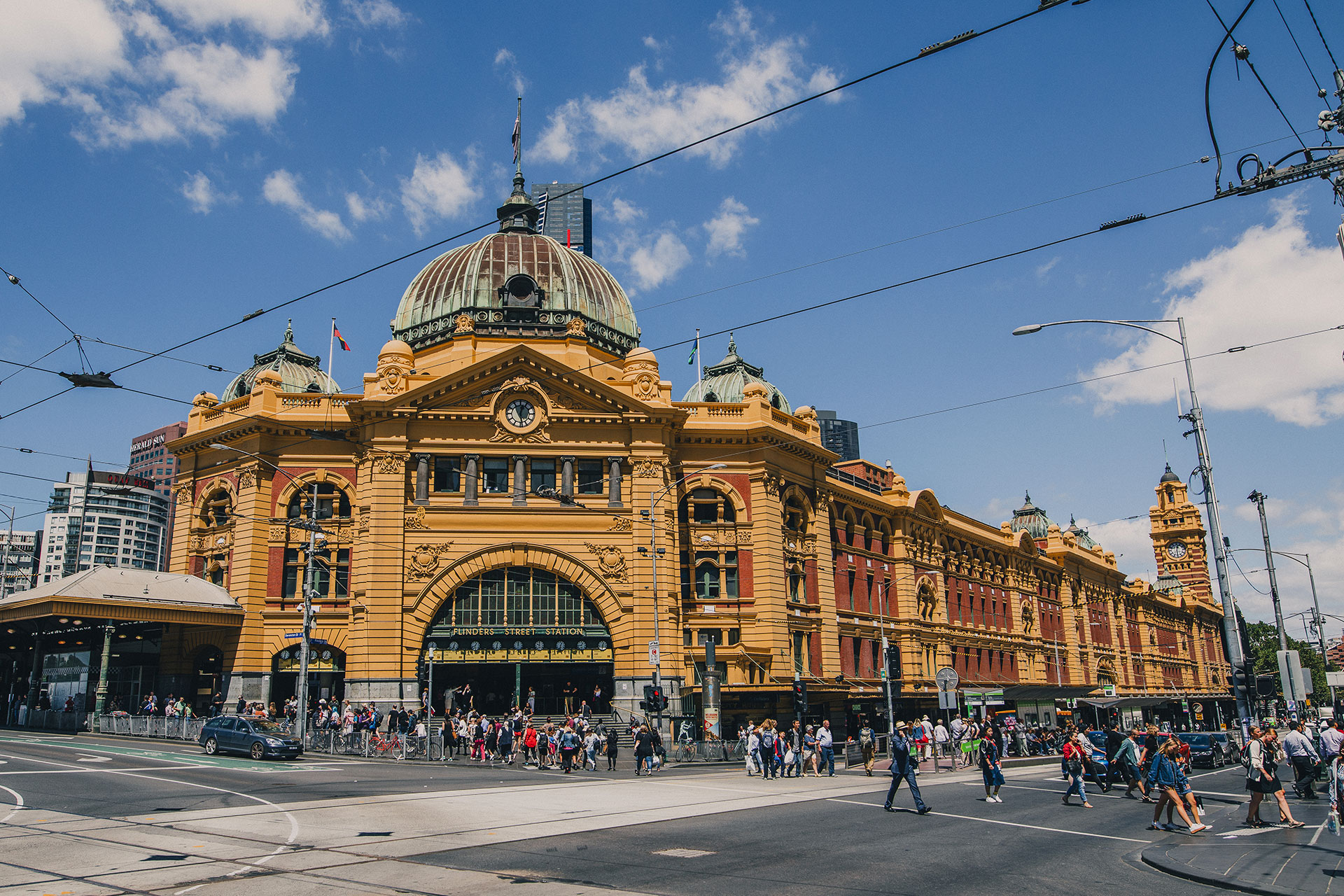 AIMES
Kapsch Intelligent Corridor

The KiC utilizes the Kapsch Mobility suite including our Deep Learning Versatile Platform (DLVP), EcoTrafiX™ – Urban Mobility Management, and our Mobility Data Platform (MDP), a data fusion platform for advanced analytics. These elements combine with existing and new road side technology to provide any transport operator the change levers needed to create a an effective and efficient multi-model ecosystem.
Factsheet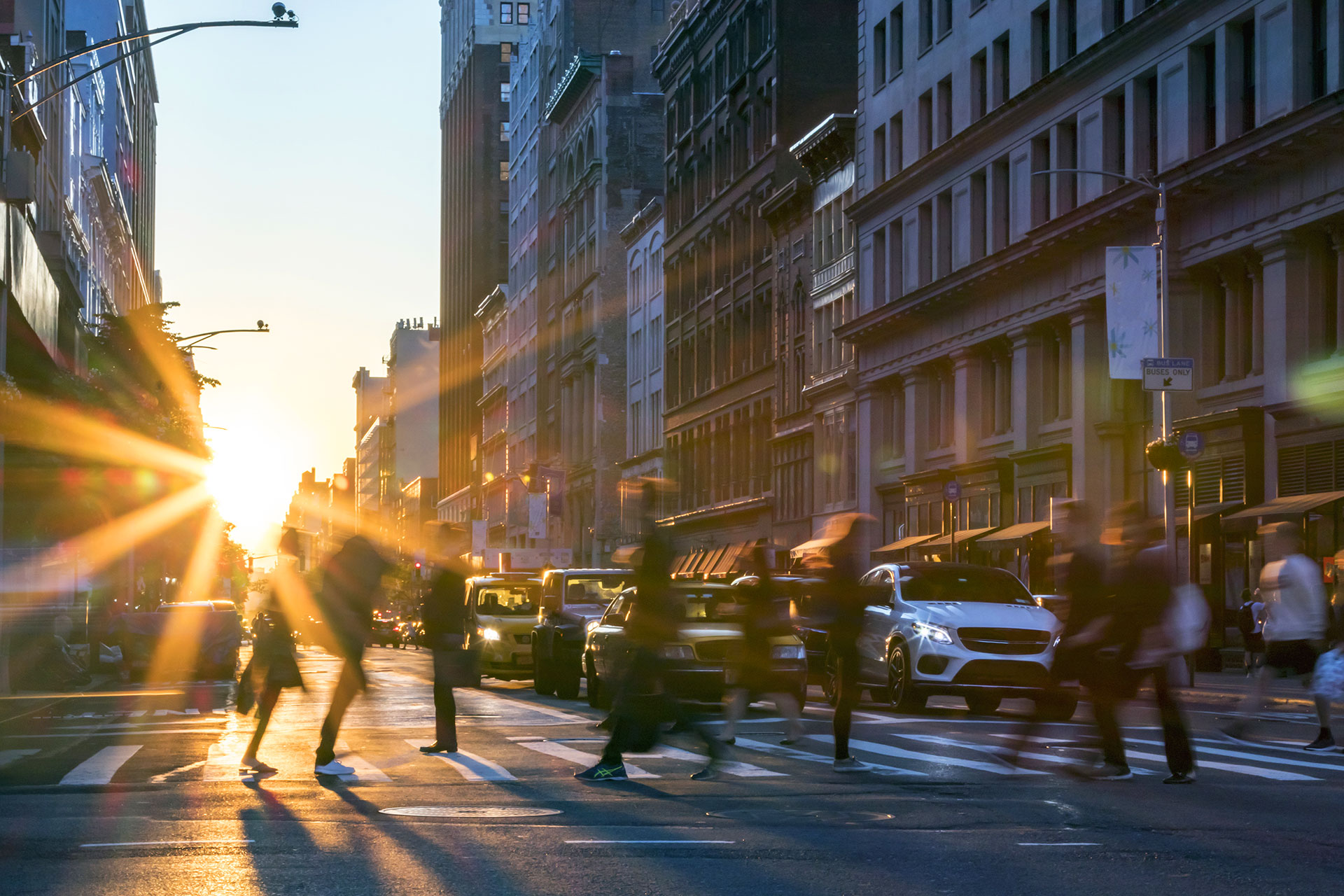 AIMES
Kapsch Smart Intersection

The goal of this solution is to collect useful information for traffic management and urban planning, while minimizing disruption to people's daily lives. Road safety is a major concern across the world. About $15 billion Australian Dollars are lost annually due to congestion. In comparison, estimates suggest it could cost $200 to $300 million Australian Dollars to digitize the transport system in the whole of Melbourne.
Folder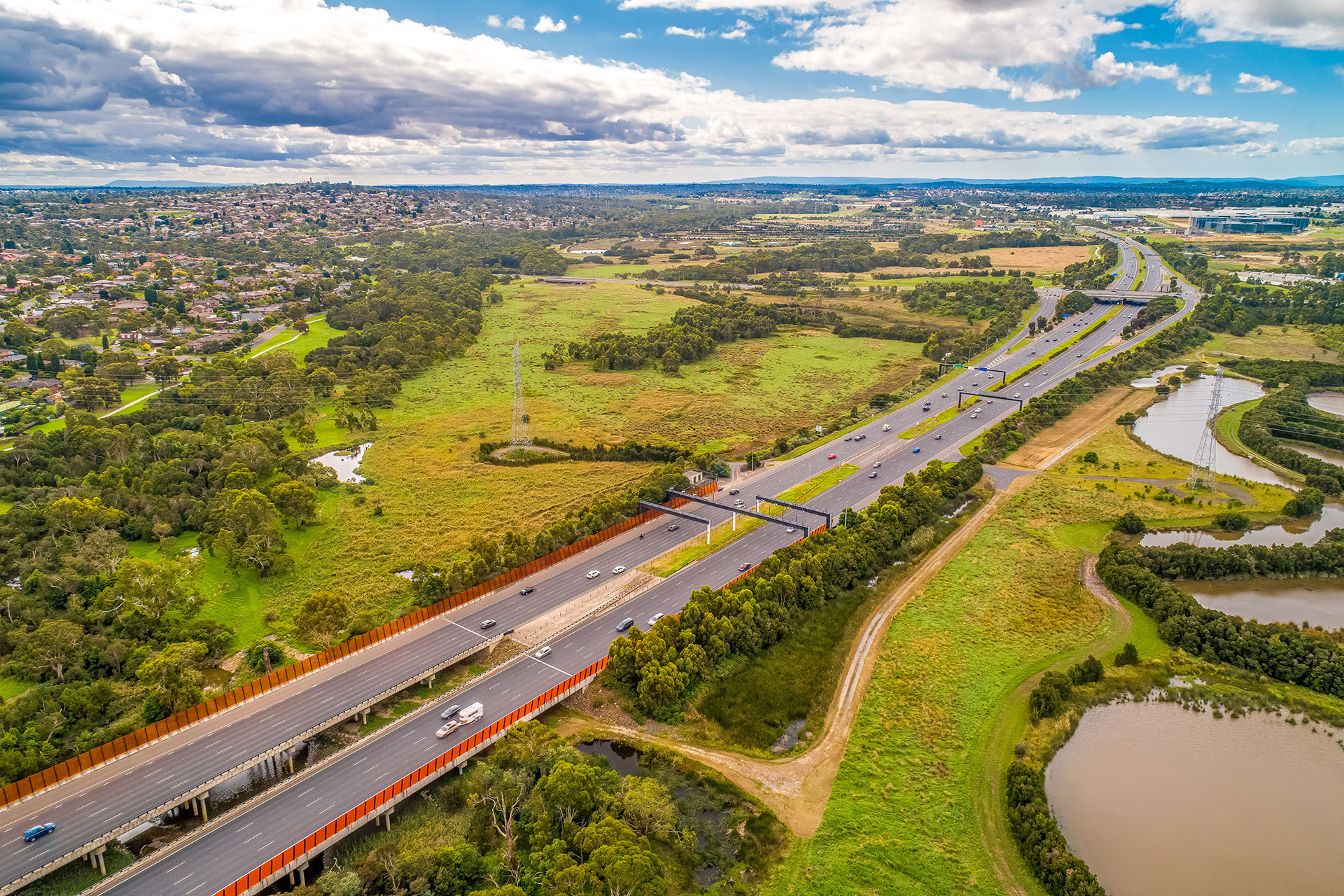 AIMES - IPS
Eastlink, Melbourne, Australia

Eastlink is a 39km toll road operated by ConnectEast, that runs through the eastern and south-eastern suburbs of Melbourne, Australia.
It was constructed in 2008 and observes more of a million vehicle passages per day, making it one of the busiest tollway operations in the country. The original tolling system at the time relied on a high on-board units, also known as tags, to be operational to determine the identity of the vehicle for charging purposes, as well as an Optical Character Reading (OCR) engine that would determine the license plate number (LPN) for those transactions corresponding to vehicles without a tag. This resulted in a large number of images that needed to be manually reviewed and validated by operators.
Factsheet
tolltickets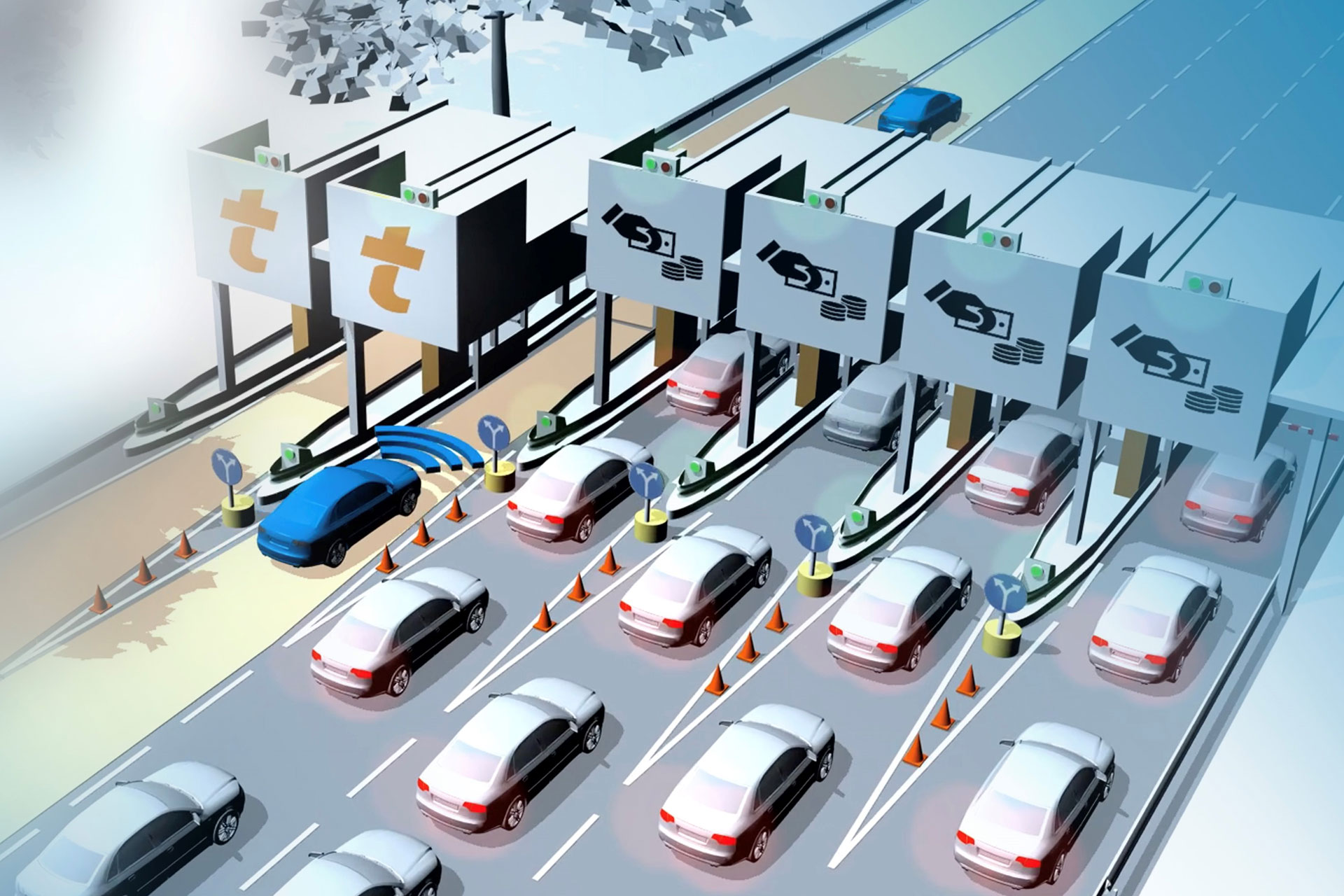 Pan-European tolling services for all vehicles
tolltickets
Interoperable, pan-European tolling services to both light and heavy goods vehicles
European Electronic Toll Service (EETS) registered provider
Europe's most extensive light vehicle coverage
Stress free and seamless travel for frequent, holiday and business travelers across Europe
Only major toll service provider with both on-board unit- and vignette-based services
Fully independent EETS provider with no direct to user business
VAT registered in all major tolling domains
Consolidated invoicing in a single currency
All on-board units developed and manufactured by Kapsch
Factsheet
Uproad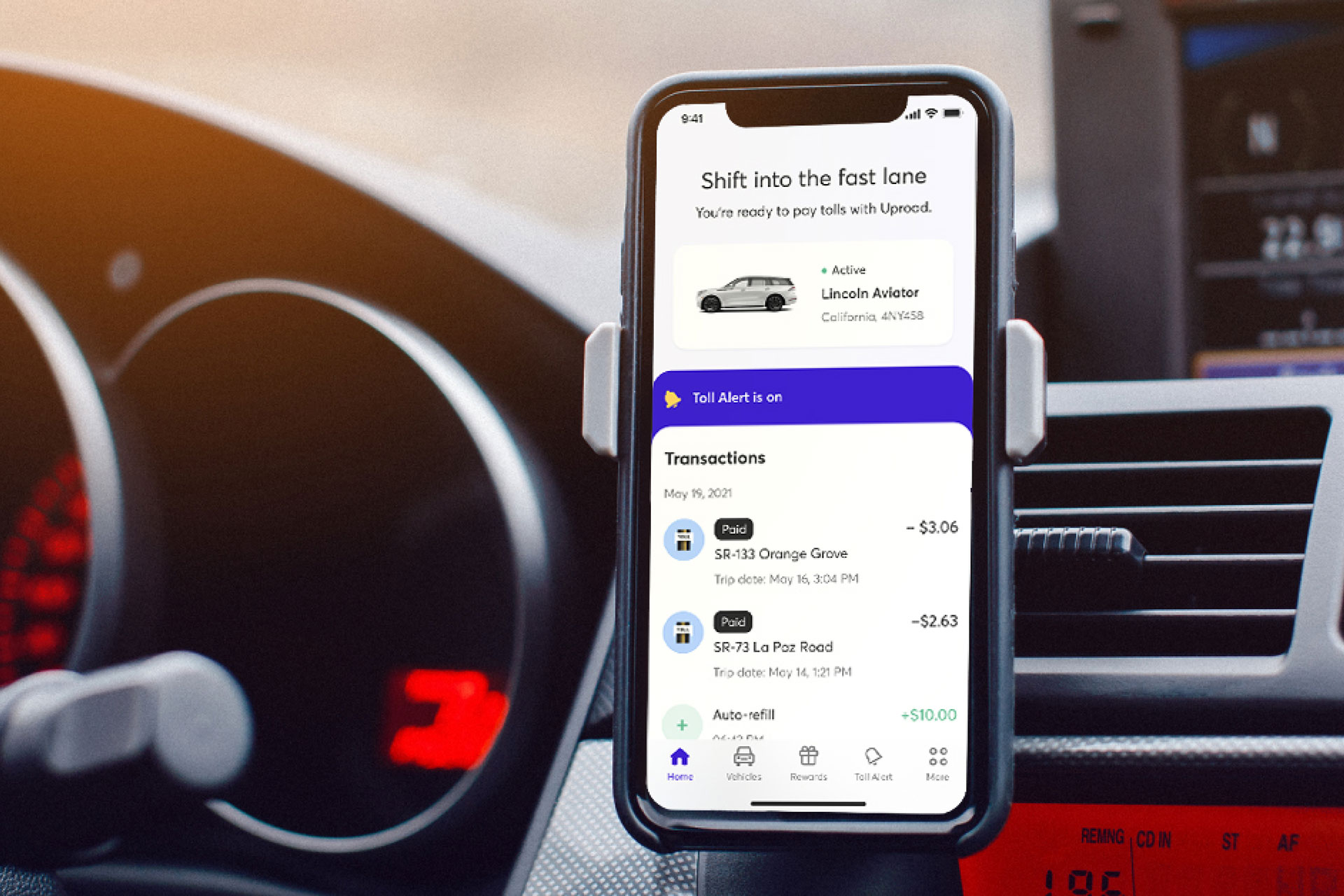 A modern toll payment app
for North America
Uproad
Uproad provides flexible toll payment solutions for frequent and infrequent drivers across the continental US with Canada due to be added soon.
As a direct replacement for existing transponders, Uproad provides a nationwide and fully interoperable solution to all Android and iOS smartphone users.
Uproad can also be integrated into existing mobility services either as a consumer facing brand or fully white labelled via simple APIs and integrations.

Uproad offers:

Route calculator with tolled and non-tolled routes included
Real-time, GPS enabled toll alerts
Best in class account management
Factsheet