Blog | Kapsch TrafficCom 21. June 2023
4 min reading time
Going local. Growing global. Interview with Carolin Treichl.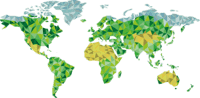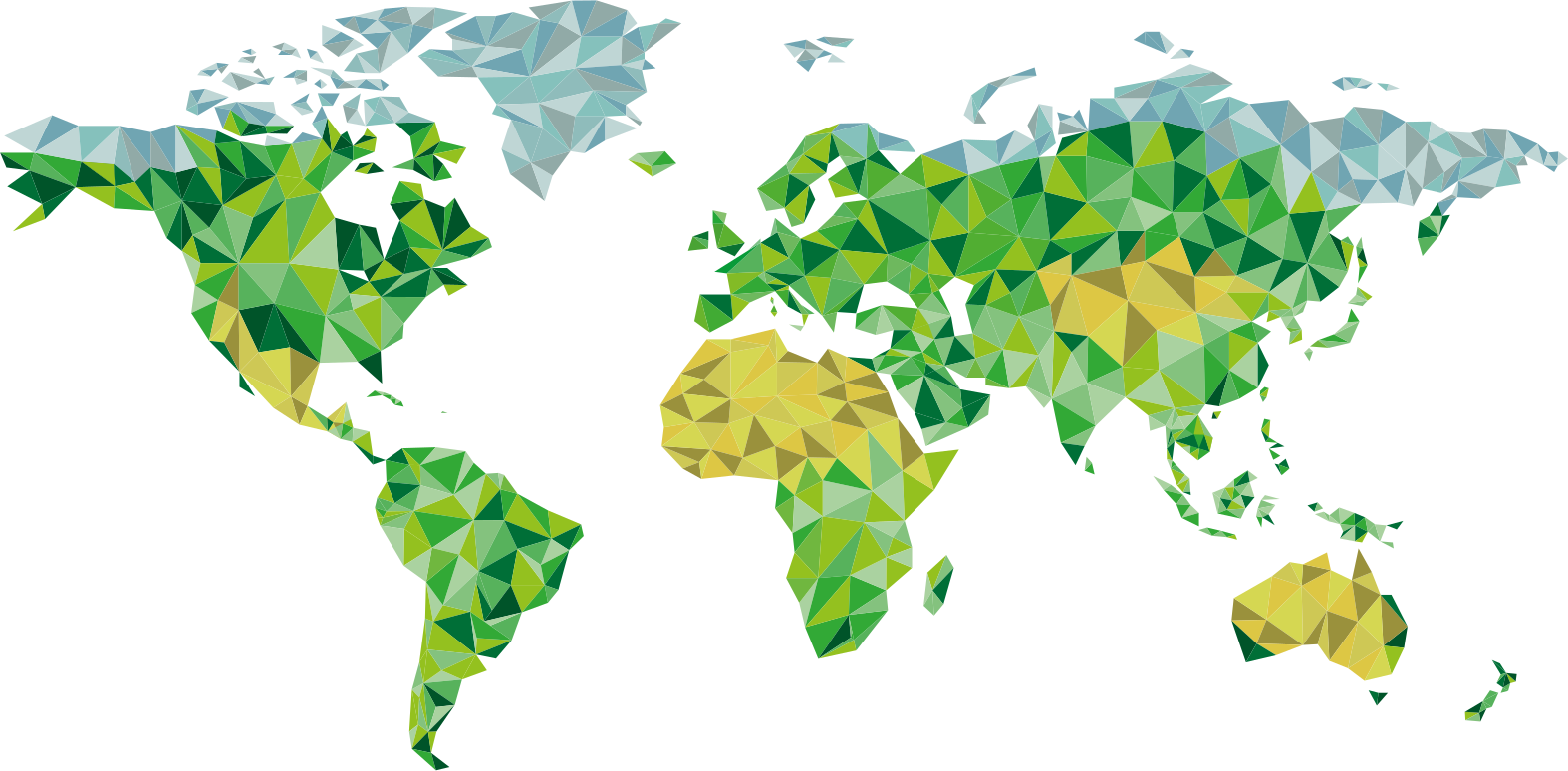 In our series Going local. Growing global. We showcase our regions and their leaders to honor their uniqueness and importance.
In this episode: Meet Carolin Treichl, EVP of Europe, Middle East and North Africa (EMENA) and Marketing and Communications.
Q: Nowhere else in the world do people love their cars as much as in Germany, which is the largest economy in your region. We took a closer look: On average, drivers in the cities of Cologne, Berlin and Hamburg spend 186 hours a year stuck in traffic jams. In which city did you last spend more than 30 minutes in a traffic jam?
CT: That's an interesting question and in fact it was last week in Dublin. For me, as for everyone else, being stuck in traffic is annoying and lost lifetime. Plus, of course, in my role I know there are solutions to solve such problems. In addition to lost life time, this has a significant economic impact as this time cannot be used productively. When you add the environmental impact of increased fuel consumption and emissions, it's obvious that something needs to be done here.
Q: Carolin, you have been managing the EMENA region for a year. From your perspective, what are the specifics?
CT: Leaving the linguistic and cultural differences aside for a moment, I think that hardly any other region has such a high level of complexity. There is definitely no one-fits-all approach for the region that can be applied to every market in the same way; you have to recognize, know and understand the specifics and differences of the individual countries. This is a challenge for us in times when more standardization is important to be competitive.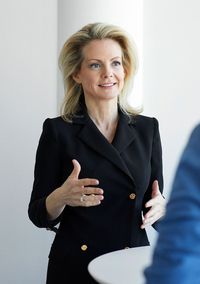 Q: How would you describe your new role so far? What have been the biggest challenges?
CT: It has really been an exciting and challenging time for the whole team so far. There have been and continue to be smaller and larger "construction sites" in many areas, that's part of the business. The most important points for me since day one have been: focus, prioritization and consistent realization. Personally, it is important to me that we also apply this as a whole team. In addition: our sales cycles are relatively long, so we need patience until we see success. Patience is by-the-way my biggest personal challenge - because I don't have it.
Q: Although countries differ in some areas: Are there topics that will dominate the countries in your region in the next few years?
CT: That is clearly the topic of sustainability. This topic must and will run through all areas and will also clearly shape us and our work for future generations. The European Union is doing a lot to promote this. Cities in particular are benefiting from this, which means there is great potential for us, especially in the area of traffic management. I am convinced that we can make a major contribution with our portfolio. The technologies and solutions are there, now it's a matter of creating awareness.
Q: When it comes to sustainability, there are also legal issues to consider, especially in the EU.
CT: Absolutely! The EU is currently classifying economic activities in terms of sustainability. Our goal is, of course, to become as "taxonomy compliant" as possible. This means that we meet the criteria of the EU's taxonomy regulation. Sooner or later, the Taxonomy Regulation will affect public procurement and then become relevant for our customers. We are already seeing the first signs of this now.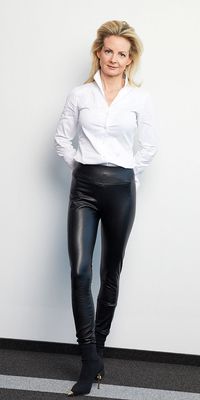 Q: Is a change in thinking already apparent among customers? Is the demand for sustainable solutions increasing or has the topic not yet reached everyone's minds?
CT: I definitely see a change of mindset. But I don't think it's happening fast enough, which brings us back to the issue of patience. This is also where my communications perspective comes into play: We need to position ourselves in the minds of customers as being the first choice when it comes to making traffic more sustainable and reducing congestion.
Q: What are the flagship sustainability projects in your region?
CT: It's definitely the Low Emission Zones. There are great examples here: Stockholm was able to cut CO2 emissions by 14 percent by introducing Low Emission Zones, London by a whole 20 percent. These are figures that other cities can only dream of.
One of my personal highlights is the so-called "Green Gantry", a toll bridge made of wood. A few weeks ago, I climbed ours, which was built on the Kapsch TrafficCom test track in Teesdorf, Austria. In terms of quality, it is absolutely comparable with a conventional toll bridge made of steel. Since wood has a CO2 footprint that is up to twenty times lower than steel, this massively reduces the environmental impact.
Q: Can you tell us what your plans are for the region and where the journey is headed?
CT: Key growth areas will be urban/smart city management and C-ITS solutions. Tolling, however, will remain our main revenue driver in the coming years. The topic of "partnerships" will also come into focus.
And in general: continue the transformation - the journey is not over yet. FY24 will be an exciting year! The pipeline in EMENA is full and I am looking forward to continue the journey together with all colleagues in EMENA also in FY24.
Q: To close our interview: What is your personal favorite city in your region?
CT: Definitely Madrid!