Blog | Kapsch TrafficCom 15. April 2021
3 min reading time
How to cut traffic congestion and emissions with Integrated Mobility Management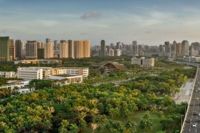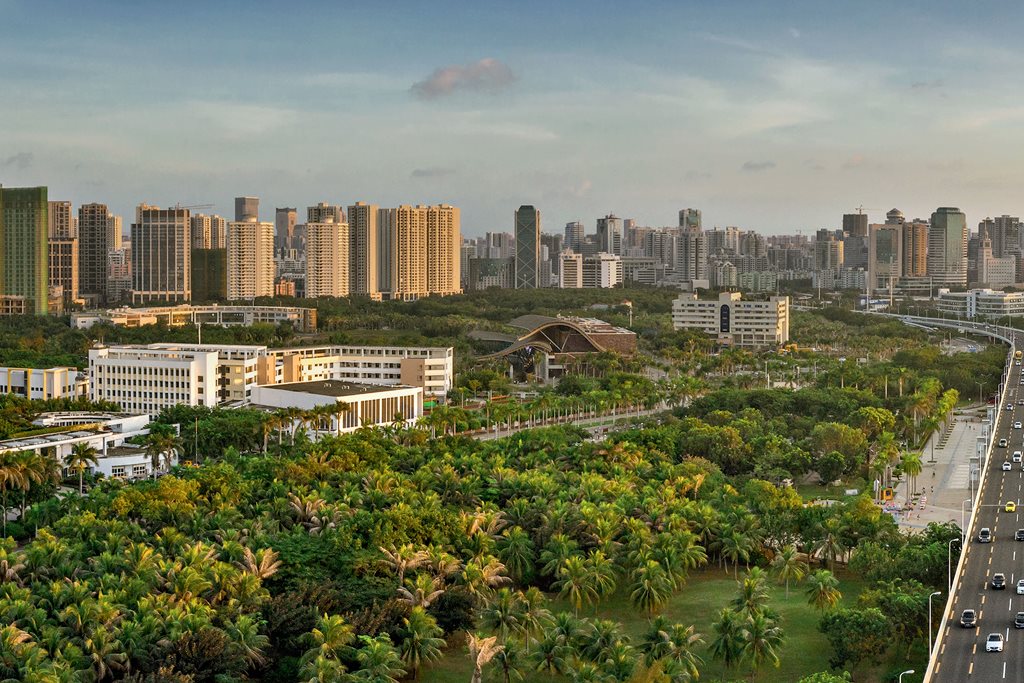 "Traffic congestion, and related emissions, are creating a public health crisis, as well as costing cities millions in lost productivity. By replacing traditional and stand-alone traffic management solutions with a broader, Integrated Mobility Management approach, agencies can finally turn the tide on congestion and its negative impacts, and dramatically improve experiences for local residents and businesses," says Michael Ganser, Vice President for Solution Consulting at Kapsch TrafficCom.
Traffic congestion is a major challenge for cities and highway networks worldwide. First, there's vehicle pollution, which kills up to half a million people a year. Not to mention that slow and stationary traffic causes major productivity losses – adding up to 1.5% of the GDP for every citizen in Europe according EU estimates.
With the world's population expected to grow another 34% by 2050, the challenges are growing rapidly. So much so, in fact, that congestion-related costs are expected to increase by 50% (from 2013 to 2030). By 2050, 9 out of every 10 city dwellers is also expected to experience health risks from air pollution.

Why traditional traffic management is no longer enough
The growing, worldwide congestion challenge is clear evidence that traditional traffic management are falling short. This is partly because many cities and highway networks still use manual traffic monitoring and control processes – making it difficult to scale up operations, or to react quickly enough when traffic and environmental conditions deteriorate.
Another challenge for transport agencies is the siloed nature of many traffic management solutions and datasets. With separate systems for signal optimization, road-sign management, congestion charging, tolling, and video and sensor infrastructure – it is often impossible to track and respond to changing traffic conditions in real time, let alone to act on it.
Overcoming the challenges with Integrated Mobility Management (IMM)
The good news for cities and highways agencies is that many of these challenges can be overcome with the latest generation of traffic management technologies. In particular, Integrated Mobility Management (IMM) solutions enable major breakthroughs in the fight against congestion.
With IMM, an 'umbrella' system is used to bring together data from multiple partners and systems – including smart vehicle data, user smartphone data, navigation data, public transport data, and much more. Real-time traffic insights are also shared between stakeholders – including city authorities, public transport providers, navigation providers and others.
All of this means that traffic stakeholders gain a real-time view of traffic conditions and incidents, and that multiple agencies can work together to trigger fast, co-ordinated, highly effective responses.
Centre for Economics and Business Research:
Folder: IMM - Faster, greener, safer

The top 3 benefits of IMM
By supporting effective, real-time responses to changing traffic conditions, IMM provides 3 major benefits for your agency and for the citizens:
Reduced congestion and emissions.
IMM helps to reduce traffic congestion in two key ways. First, with predictive analytics and AI, authorities can manage traffic proactively by implementing routing strategies and suggest alternative transport options or routes through user-facing apps. Second, it increases throughput on your network with solutions such as adaptive traffic light and signal optimization. The combined result is a significant reduction in congestion and its negative impacts – from public health risks to lost productivity.

Improved environmental outcomes and air quality.
With IMM, you can integrate environmental data from sensor stations into your traffic management strategy. This means you can adjust access controls or congestion charging to optimize air quality, and you can keep citizens informed of any temporary environmental traffic restrictions, allowing them to plan alternative routes or travel options before they begin their journey.

Better mobility for local people.
Using integrated traffic data, public transport operators can optimize planning and service performance. It becomes possible, for example, to anticipate periods of high demand, and to send additional buses or larger buses to certain stops as required – significantly improving services for local people.
Kick-start your IMM strategy today with Kapsch TrafficCom
At Kapsch TrafficCom, our industry leading IMM portfolio is backed up with unrivalled expertise and capability across the full mobility management spectrum. Our solutions range from umbrella systems to support IMM, to roadside infrastructure, access controls, congestion charging, tolling, data integration services, and much more.
Equally importantly we provide the in-depth consultancy needed to help you design the ideal IMM solution for your needs. Whether you need to integrate multiple data sets, support specific applications, or create joint solutions with public transport and private vehicle data providers – we can help.
To find out more about Kapsch TrafficCom's IMM capabilities and how we can help drive your IMM strategy, please contact us today at email or on Phone +43 50 811 0.
Reference sheets