In the thick of things from day one …
Additional offers
1 min reading time
In the thick of things from day one instead of just being there!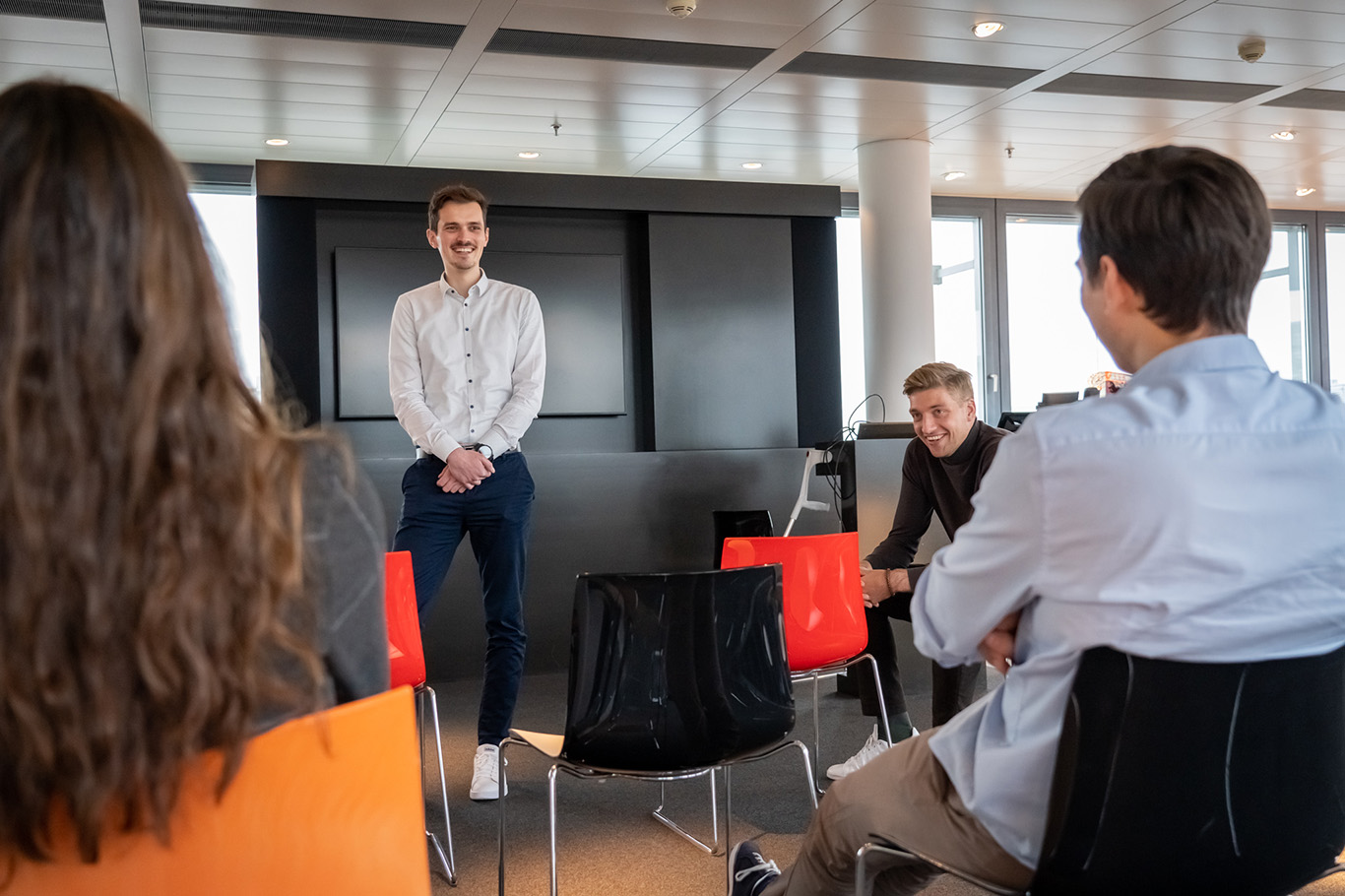 Simon Erhard, Trainee 2020, Kapsch TrafficCom AG
After successfully completing the multi-stage application process for the Kapsch Graduate Trainee Program and receiving my acceptance letter, my anticipation of the actual start of the trainee program grew with each passing week. I was looking forward to my first station, getting to know new colleagues and, above all, immersing myself in the exciting, diverse topics of the Kapsch world.
The very committed trainee community definitely made my start easier and was a great source of guidance, especially during the first few days and weeks. Even before the official start, I had the opportunity to get to know the (ex-)trainees better in an informal setting at a "Trainee Welcome Party". In the first few weeks, regular introductory meetings were then held in which, for example, the operation of the video conferencing systems in the meeting rooms was explained or my understanding of the internal organizational structures of the various Kapsch companies was sharpened. Of course, that was extremely helpful in helping me to find my way around the company very quickly.
Not only in the trainee community, but also in my first station - in the Operations department of Kapsch TrafficCom - I was fully integrated from day one, directly involved in exciting projects and entrusted with challenging tasks. Among other things, I was able to contribute to the development of an IT service management model for the Advanced Traffic Management System used in the United Kingdom, which also included the setup of a new KTC office in England.
When I look back on my first few weeks at Kapsch, I'm genuinely excited about all the things I've already seen in such a short time and the projects I've already been able to work on. This is exactly the kind of exciting and varied environment I was hoping for when I applied for the trainee program a few months ago.