Additional offers 6. August 2019
1 min reading time
G'day aus Down Under!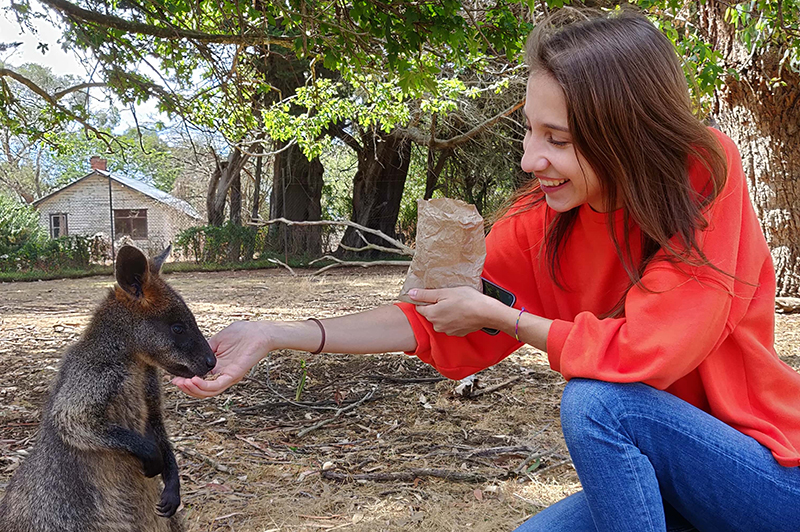 Hale Ucan, Trainee 2017-2019, Kapsch TrafficCom
If you want to know what the world looks like at the other end, you will hardly find a better opportunity than an overseas station in Australia. With this in mind, it was clear to me that my 3rd station in the Kapsch Graduate Trainee Program should be in Melbourne.
Since my first two stations had a very strong focus on administration and organizational development, I also wanted to gain experience in the area of technology.
Fittingly, the opportunity to join the Solution Consulting Team APAC arose in January 2019, which fulfilled both requirements. The entire Australian team already had a reputation for the greatest possible diversity. After all, the employees are descended from a staggering 28 countries. My role in the SCON team included support in daily business as well as responsibility for two internal projects. The well-known friendly nature of the Australian culture made it very easy to get started in the new environment, so that my learning curve in the 6 months was a steep one. The weekly get-together on Friday evenings in the kitchen with the entire office is a great example of this.
I am a little proud to have visited every state of this continent in this half year. From Ayers Rock to Perth and Sydney to the Great Barrier Reef, I have probably not missed a single place-to-see. I was allowed to make acquaintance with the friendliest animal in the world, the quokka. I met serene koalas on Magnetic Island and wild devils in Tasmania.
Melbourne is known to be one of the safest cities in the world. Neither the notorious spiders nor the snakes change that. With this in mind, I can recommend a Kapsch Graduate Trainee Station in Australia to anyone who is interested in this unique continent.