Take a deep breath in clean air. A luxury?
Globally, more than 80% of all cities struggle with insufficient air quality. Combined with the trend of urbanization, this is affecting more and more people. Can you breathe freely, breathe in clean and healthy air?
In our growing cities, also the need for mobility is increasing. Currently, this often results in even more traffic. This same traffic is one of the major contributors to bad air quality. Its associated emissions (NOx, particulate matter, CO2) have a negative effect on your health as well as on our world's climate.
What can be done to make cities breathe freely again?
Traffic flow needs to be optimized and limited, and we have the right solution for your city. Emissions can be reduced significantly via:
pricing schemes that foster the shift to low-emission vehicles
traffic management solutions that help prevent congestion
dynamic pricing to flatten the demand for road usage during peak hours
limitation of access to specific road networks to foster cycling and the use of public transport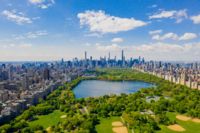 For more details have a look at our understanding of sustainable mobility!
Delivering the vision of sustainable mobility:
Download Whitepaper here
Delivering the vision of sustainable mobility is the title of our brand-new brochure. Learn more about the technical solutions that contribute to climate friendly traffic. Read which cities are already using intelligent transport systems and have thus been able to significantly reduce their traffic and its emissions.
Please register here and receive our brochure entitled "Delivering the vision of sustainable mobility" directly for download in your inbox.
More solutions and references for a mobile and connected world