Blog | Kapsch TrafficCom 6. December 2021
5 min reading time
How the city of Vienna is cutting vehicle emissions with "green wave" driving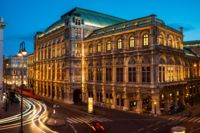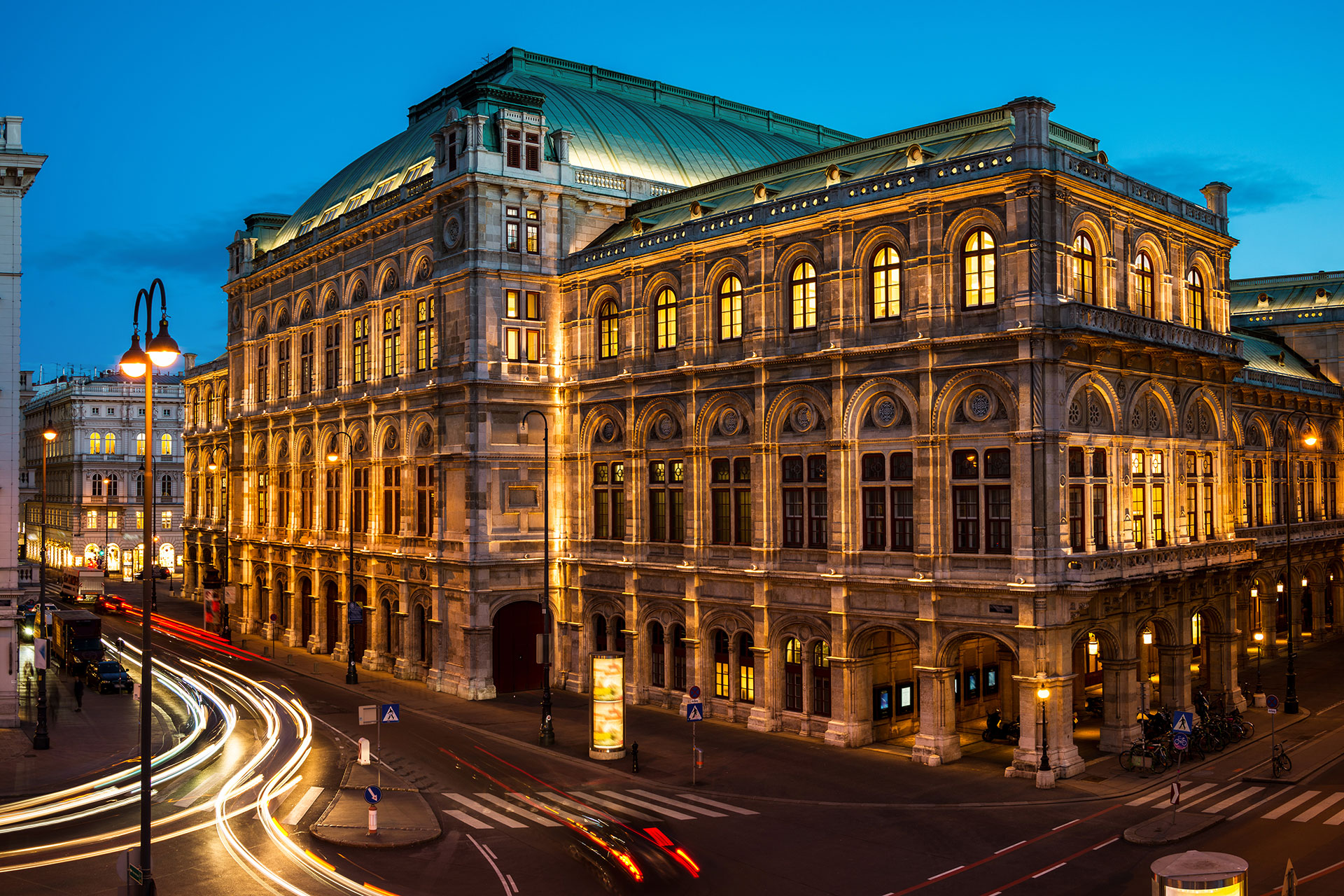 "Cities play an essential role in In the fight against the global climate crisis and its consequences. As the road traffic contributes on average 25% of urban ambient air pollution from PM¹ and 20% of global GHG emissions², are cities now under intense pressure from citizens and are looking for new ways to reduce it (to reduce traffic congestion and related emissions) . In Europe, Vienna is forging ahead with an innovative "green wave" solution, which helps to minimize start-stop driving for faster and greener journeys. It is part of our Demand Management concept supporting Vienna in their digitalization of traffic management," says Gerd Grőbminger, Vice President of Sales CENECA at Kapsch TrafficCom. This module only can already save up to 15% of emissions. It presents the traffic light status from the next intersection and tells drivers the optimal speed to ride on the "green wave".
Just a few short years ago, city authorities across Europe and worldwide focused their traffic management efforts on speeding up the flow of vehicles to improve driver experiences. While this remains an important goal today, we're increasingly seeing cities build their entire traffic management strategies around environmental targets, including EU guidelines and individual countries' commitments as outlined in the Paris Agreement.
Not only that, but the "external costs" of emissions are a major motivation for cities and citizens when it comes to reducing congestion and emissions.
In fact, air pollution and congestion together accounted in 2016 for 44%³ of the external costs of transport for EU28 countries, according to the EU Commission. Road transport accounted for 266 billion € (1.8% GDP)³ across Europe, and the average driver in Vienna wasted in 2020 94 hours (= 3 days, 22 hours) in congested traffic4.
So how can cities take on emissions head on, and win?
One incredibly effective way for cities to reduce emissions in the short term is to engage with road users in new ways to help them make greener driving decisions. This is enabled by "digital traffic management/technology" that analyse traffic data in real time, and communicate with drivers directly in their vehicles. What was unimaginable just a few years ago, is the reality today – the AI (artificial intelligence) and data analytics can process a volume of data to manage the entire traffic with all networked vehicles. This can be realized in a three-step approach – connected driving, smart roads and intelligent mobility pricing incl. incentives.
Examples of use cases are:
"Green wave" driver assistant
Which allow drivers to adjust their driving speed to avoid red lights, helping to reduce the emissions and congestion associated with 'start-stop' driving.
Networked traffic lights
Which prevent congestion and switch to green for approaching vehicles. Today, the switching of traffic lights in many cities is reactive. In the future, it shall be proactive, continuously and foresightedly adapted to the current traffic situation.
"Green" Navigation
Which anticipates critical traffic situations and balances traffic across the city by routing across several, alternative routes to avoid congestion. Moreover, it protects sensitive areas such as schools or residential areas, thus ensuring greater safety and life quality.
Discover our use cases and learn how Kapsch can help you to optimize your´s city mobility. Download the white paper "Innovating for a greener future: 3 solutions to reduce vehicle emissions!"


How Vienna is using 'green-wave driving' to reduce congestion and emissions
Just like all other major cities across Europe and worldwide, the city of Vienna is looking to innovative technologies to help it reduce congestion and emissions. In this particular case, the city has rolled out a pilot 'green wave' solution as a part of an overall traffic concept from Kapsch TrafficCom that allows drivers to adjust their driving speed to avoid red lights and arrive at their destinations faster.
Currently, the green wave solution uses a mobile app to communicate with drivers, but this capability will soon be integrated with navigation providers, allowing drivers to 'ride the green wave' using their in-vehicle navigation system or the mobile app of their choice. Relevant to mention that the service is offered for bicyclists in order to further foster the comfort using bikes in the city.
Vienna's green wave solution is already delivering impressive benefits in terms of reduced stop-start driving, faster journey times, and reduced overall congestion. Reductions in emissions and improvements in air quality are harder to measure, but these are also inevitable consequences of the project.
For Vienna, the green wave solution is just the first step towards proactive Traffic and Demand Management. In the future, there will be other initiatives for the "Traffic Management 2.0" – including networked traffic lights or green navigation that help to further reduce congestion and emissions. In the long term, Traffic Management 2.0 functions shall be available directly in vehicles. That way, Vienna will be well prepared for the coming innovation boosts such as autonomous driving – and we look forward to documenting them in future blogs.
Why partner with Kapsch TrafficCom to reduce congestion and emissions?
Every city is at a different stage on its emissions journey, with very different needs and priorities. Some may be looking to implement roadside sensors or other infrastructure needed for real-time traffic awareness, for example, while others are ready for sophisticated 'mobility pricing' solutions to shape demand during peak traffic periods.
With such a wide array of requirements and use cases, cities need partners with the broadest possible capabilities both in terms of consultancy and technology – and this is where Kapsch comes in.
We can help you understand how digital traffic technologies can influence driver behaviour and support your congestion and emissions goals. What's more, we can provide all of the consultancy, integration, deployment, and reporting capabilities you need to implement high-impact traffic management solutions from end to end, with one point of contact and responsibility.
Get in touch to find out more
If you found this blog useful, we hope you'll watch the video with video Gerd Gröbminger that shows how the City of Vienna is going to ensure a climate-friendly mobility
Find out more about the launch of the Traffic Management 2.0. by the City of Vienna
To find out more about our overall Demand Management concept, or to read about our other connected driving capabilities, read
Or contact us today or on +43 50 811 0 or at